Free Two Day Leisure Pass in Hounslow Borough - Details Here
22nd June 2015
... Comments
---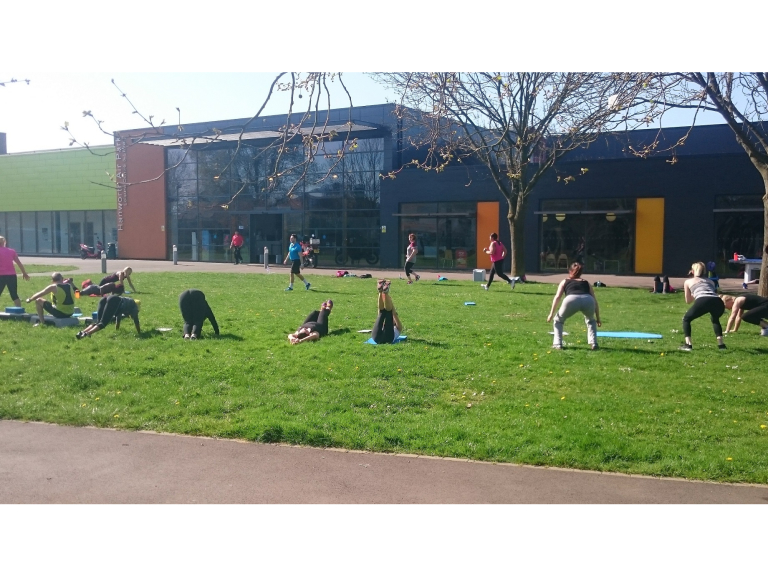 With summer finally on the way, Fusion Lifestyle, operator of leisure centres within the London Borough of Hounslow, is calling for fitness enthusiasts to rethink their regular exercise routine and try out a new class or activity in the open air, as part of an initiative to promote the Great Outdoors.
In a recent survey run by the fitness and leisure management charity, 43% of those questioned said that fresh air helped improve their mood and feelings of wellbeing, whilst a third believe the combination of indoor and outdoor classes keeps them more interested and motivated to exercise.
As a result of these findings, and to promote the various benefits of exercising outdoors, Fusion are holding a 'Great Outdoors Week' starting on the 22nd June, which will give local residents the chance to download a free two day pass to Brentford Fountain Leisure Centre, Hanworth Air Park Leisure Centre, Isleworth Leisure Centre, New Chiswick Pool and Osterley Sports & Athletics Centre

Existing members of these centres will also be offered a free two day 'buddy pass' which can be given to a friend to use throughout the week. The passes will give people the opportunity to try a wide variety of outdoor exercise sessions, from Boot Camps to Yoga as well as taking part in events, workshops and fitness consultation sessions. The weekend will focus on family fun sessions including a Toddler Bootcamp for 2-5 year olds at Isleworth Leisure Centre.
Councillor Ed Mayne, Hounslow Council's Cabinet Member for Public Health and Leisure, explained: "The Great Outdoors week offers free sessions for you and your friends to start getting fitter this summer and to add interest and variety to your exercise regime.  It's a great excuse to get out and get active."

Kevin Daly, general manager at Isleworth Leisure Centre commented:
"Summer is the perfect time to shake up your fitness routine, and our Great Outdoors Week will hopefully alert many more people to the benefits of exercising in the fresh air. With so many different classes on offer throughout the week, I'd encourage everyone, no matter what their fitness levels, to come along and try something new."
You can find out more about the 'Great Outdoors Week' and events taking place at your local leisure centres by visiting www.fusion-lifestyle.com/goweekhounslow.