Holmer Park Spa Trial Day - My Experience
6th May 2014
... Comments
---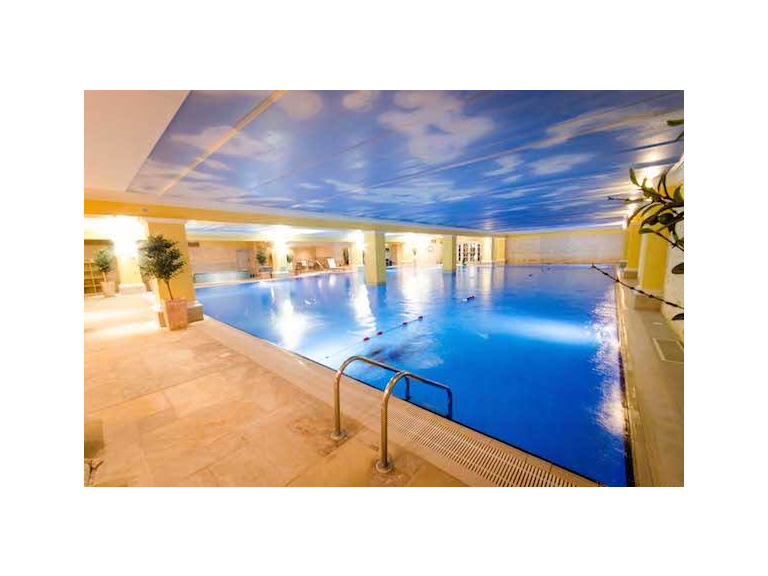 I don't believe you can ever really promote something without having personally tried out the offering. With this in mind I was duty bound to book onto a trial spa day at Holmer Park and drag Chris along for a good look round.Strictly business...honest!
When we dropped in as a 'walk in' on Saturday, we we're shown around the facilities by a lovely bubbly member of staff who really knew her stuff when it came to the equipment in the Gym and that beautiful Roman Pool. She explained that if we were thinking of joining we could come for a free trial session, but of course we would have to book in advance. This suited us perfectly as I hadn't brought my cozzie anyway, so we headed home for the biggest roast dinner you have ever seen knowing we would be able to burn at least some of it off in our gym / swim session the next day.
We arrived again on Sunday excited at the prospect of a few hours R&R armed with towels, trainers & all the necessary to be greeted by another friendly member of the Holmer Park team. She kindly sorted us out with padlocks and made sure we knew where we were going. I was delighted with the size of the lockers and the fact I could hang clothes up inside to avoid getting them creased. This may just be me being sheltered but I don't think I've seen any lockers like these anywhere before. I am used to those really narrow metal ones where you always end up struggling under your own stuff and trying desperately to reach the back because your hairbrush has fallen out of the bag and rolled into a far corner, then your pound gets stuck…ring any bells?
You may already have guessed, but I'm not generally a gym kinda girl and have failed miserably in these sorts of places before. However I have to admit I have never used a treadmill with a built in TV and if I'm not going to be missing Eastenders or Holby City that's a good percentage of my excuses redundant.  All joking aside I was very impressed with the range of equipment and classes on offer. They have machines specifically to strengthen parts of the human anatomy I didn't even know existed and to my delight some equipment which requires you to do very little exercise at all. You are also issued with your own TGS key which a personal trainer can program your own routine on personalised to you. I am defiantly no gym queen but I do like a challenge, if I actually know how far I need to run to target specific areas I am unhappy with then perhaps I could stick to this after all?
Finally what I really went for, that pool! Yes it really is as good as it looks and with a handful of steam rooms, heated loungers, Jacuzzis, non - heated loungers I really feel I have found my home. I do actually really enjoy swimming and used to go every morning for a while, something I would like to get into again, particularly in this sort of setting.
Overall I was impressed by what Holmer Park Spa had to offer, everything was made easy for me from the free parking to the pre coded padlock I was given to secure my possessions. When we looked at the price list it isn't actually as expensive as I thought to join either with a range of packages starting from just £27.50pcm. I can happily say that Holmer Park Health Club & Spa is very worthy of its spot on thebestof and would recommend anyone who could do with a bit of tranquillity in their lives to go and have a look for themselves. Don't forget to leave a review if you do though!:)