Did you get hold of a Sainsburys Mog the cat?
26th November 2015
... Comments
---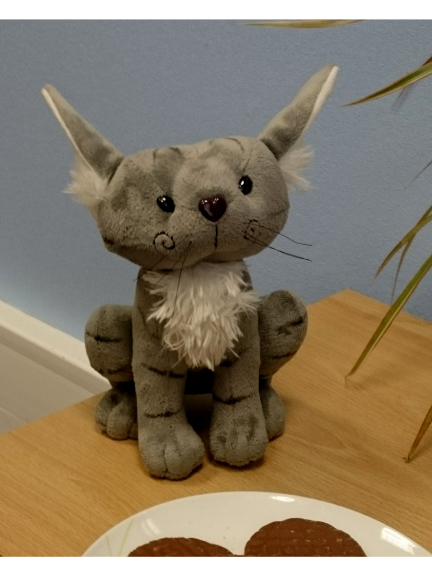 Sainsburys undoubtedly hit the nail on the head this year with bringing back the hugely popular character of Mog the cat for their 2015 Christmas advert. Did you manage to get a hold of one though, or are you one of the many in Herefordshire who missed out?  
I've been thinking a lot about Mog in the office this afternoon. From a marketing point of view Sainsburys have obviously done very well and developed an advert I am sure will be talked about for many years to come. However we are yet to see if this is for the right reasons, or whether the huge shortfall of availability for the soft plush toy may leave a bitter taste in the mouth of the parents and children who weren't quick enough to get a hold of one in store. A separate issue of course is the fact that £4 from every sale was to charity, brilliant - but if they had more to sell there could be more money for the cause. Also enraging those who are yet to acquire a Mog of their own is the fact that Sainsburys failed to limit the amount that individuals could purchase, resulting in the soft toy ending up on various online auction sites at hugely inflated prices. 
Anyway, none of that is really relevant as the Hereford store won't be getting any more stock so if you haven't got one and don't want to pay through the roof on ebay...tough! Leading on to what has really got me thinking about Mog this afternoon...This morning I was introduced to another little fictional feline who is equally (if not a smidgen more) charming, and written and published by a couple who live locally in Herefordshire. 
Matisse has been inspired by their very own moggy and comes to life in a series of books suited to children aged around 4-7 years, although it's not been unheard of for adults to get sucked in too! I've had a flick through all the books myself this afternoon and there really is something quite special about them, sure to appeal to the imagination of it's target audience and anyone with a good sense of humour and / or their own feline friend will be able to easily relate to. The books are of a very good quality and feel nice to hold, they also retail at a very reasonable price with an average of around £5.99. 
What I found particularly exciting is the plans Tickly Whiskers Publishing have for the future of Matisse, starting with a gorgeous soft toy plush they hope to launch in the very near future. We all know how something like this can bring a bedtime story to life, and having seen the example in the office this morning I feel again it is worth a comment on the quality of the item. No cheap stuffing here - Just splendidly squidgy and soft! 
If you weren't able to get hold of a Mog and perhaps are worried about disappointed little faces on Christmas morning I would recommend you take a look at Matisse and I think you will be surprised at what you can get your hands on right here in Herefordshire. We certainly were! 
Check it out at www.matissethecat.com