Area Entertainments Blog Diary April 2014
19th May 2014
... Comments
---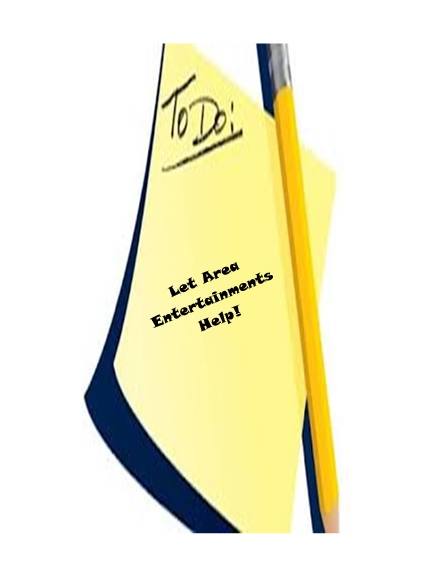 This months message is LET AREA ENTERTAINMENTS HELP.
2014 is looking great! and as we move into May the wedding market is growing for us.
Last year we were honoured to be a part of around 150 wedding days, sometimes just a very small part while at others we felt like family members. It would seem that these days the basic wedding service with the small gathering of family for the wedding breakfast, followed by friends and colleagues attending the after party has become somewhat a thing of the past.
This month we have booked a further twelve dates with more couples booked into our showroom to see how we can enhance their special day. I would tend to call some peoples arrangements a performance, as the whole day is stage managed from the music to be played as the bride enters for the ceremony with a different song to exit. They return to the beautifully decorated venue, and then as they sit for the wedding breakfast the ipod loaded with their play list works hard, before they raise for the speeches with of course the best mans power point presentation
of all things the groom wants to forget. After this the party starts it maybe a band or disco , but often back to the ipod for the family favourites. As Area Entertainments our involvement in this can be as little or as much as the couple require, we would supply the various sound systems needed throughout the day along with the Projector/Plasma for the power point presentation, we would have enhanced the venue with lighting of various varieties to most suit the mood. We can of course operate any equipmen throughout the day, providing a master of ceremony along with the evenings entertainment, delivering setting up and removing everything needed to make this performance a hit with all concerned. Many couples want a more hands on approach so would hire the necessary equipment collect set it up use and return it to us when finished, we call this a dry hire and it dose of course save on cost often involving the support of family and friend to do the work.
What ever way you choose a visit to our custom built showroom is always worth while, this allows you to see and hear anything and everything needed for your own personal performance You will be amazed at just what a few strategically placed lights can do to enhance a venue, and how important it is to get the right entertainment, offering something for all of your guests. One thing I feel I should say is never forget the stars of the performance the bride and groom.
 Thank you for taking time to read this there will be more next month.
Rob Symonds (Area Entertainments)