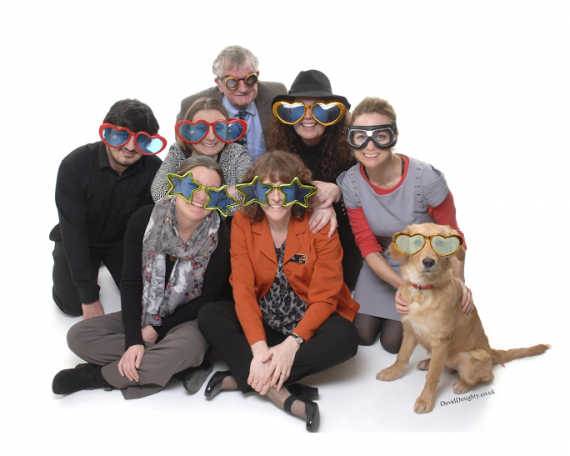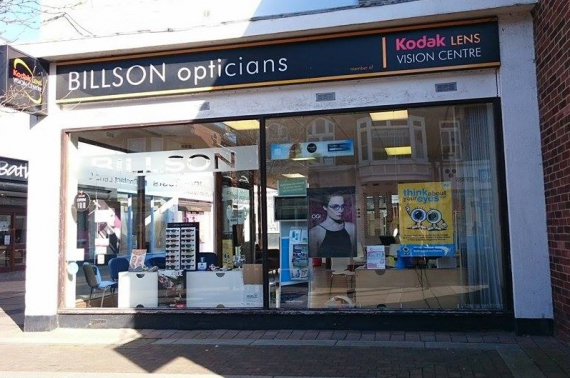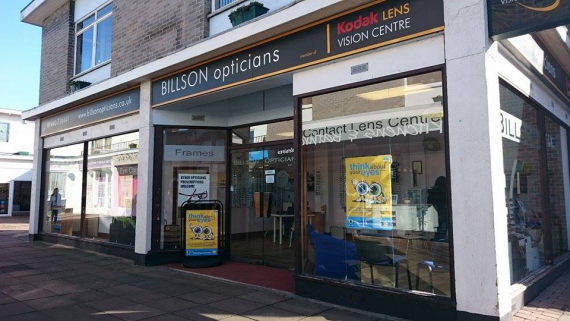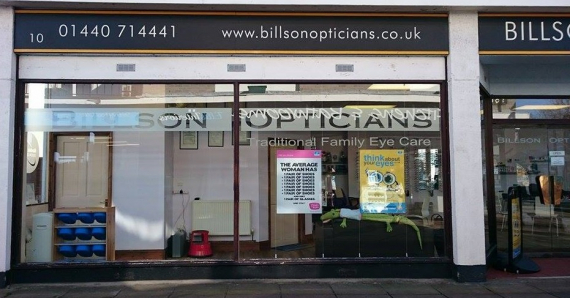 about us
For specialists in eye care in Haverhill, contact Billson Opticians - a well established, independent Opticians offering a wide range of services including eye examinations, contact lenses, designer frames, sun glasses and more.
Billson Opticians
Local, Independent Opticians in Haverhill 
Traditional Family Eye Care Since 1930 
Billson Opticians is Haverhill's leading independent optometrists, providing professional eye care services and products to adults and children throughout the area. 
Established by qualified optician Albert James Billson in 1930, Billson Opticians is now owned by Albert's grandson Ian Stewart Billson FBDO cert CL and his wife June who pride themselves on delivering the highest standard of eye care service as well as the best quality products every time you visit. 
If you need to make an appointment for an eye examination or you wish to purchase eye wear as an accessory or a necessity, talk to a member of the friendly team today.  They have a practice in Haverhill, Sawston, Halstead, Linton, Clare and Long Melford. 
01440 714441 
Recommended on The Best of Haverhill 
Eye Care Products and Services
Whether you're worried about your vision or you need to purchase new frames or contact lenses, you'll find everything you need at Billson Opticians: 
Eye Examinations
Contact Lenses
Children's Eye Care
Dry Eye Clinic
Budget and Designer Frames
High Quality Spectacle Lenses
Prescription Sun Glasses
Sports Eye Wear

 
Even if your eyesight appears normal you would still benefit from an eye examination where you will have your vision checked in great detail, as well as be routinely screened for diabetes, cataracts, high blood pressure, glaucoma and peripheral vision anomalies.  All of your questions will be answered in easy to understand terminology. 
Do your eyes feel dry, itchy, go red or feel uncomfortable when you're at a computer?  Then why not book in for a dry eye assessment also? 
01440 714441
Choosing Spectacles
The team at Billson Opticians appreciate how difficult it can be to choose frames and they know what a difference selecting the right frames and lenses can make to the way that you look and feel - that is why they are always on hand to offer their expert advice. 
All members of staff are fully qualified dispensing opticians which is not always the case in big chain opticians. 
Providing the widest range of budget and designer frames you can choose from classic, simple, stylish and funky styles. 
Contact Lenses 
When you make an appointment at Billson Opticians, the contact lens practitioners will listen to your requirements and assess your lifestyle and activities in order to identify the most suitable contact lenses to meet your needs. 
Teaching you how to insert and remove the lenses, you will receive expert advice and guidance every step of the way - this includes follow up appointments and after care. 
Whether your 8 or 78, Billson Opticians have an extensive range of contact lenses and will tailor a package to meet your needs. 
EyePlan
Reward from Eye Plan is a comprehensive eye care package designed to provide you with access to the very best in eye care at a price you can afford. 
Joining will mean paying a small monthly subscription which entitles you to full personalised EyePlan eye examinations designed to meet your eye care needs and lifestyle.  
In addition, you will receive eye care as frequently as you require as well as great prices on top quality spectacles and designer sunglasses – all of which will be covered under the EyePlan accidental damage scheme.  
It's really easy to join, just ask a member of the team at Billson Opticians for more information. 
Why Choose Billson Opticians?
Billson Opticians have been in Haverhill for many years and have many loyal customers, some of whom have relocated but always return for quality eye care.  In addition, there are plenty of other reasons for choosing them as your preferred eye care specialists: 
They provide a personal approach and are committed to maintaining the highest level of customer service;

They offer the widest range of eyewear products from leading brands;

They have years of experience and clinical expertise ensuring you get the best possible treatment and care for your eyes;

You will find eyewear products to suit your needs and budget;

The optometrists genuinely care about you and your eyes.

 
Opening Hours
Monday to Friday: 8:45am to 5:15pm
Saturday: 8:45am to 1:00pm  
---
If you would like to know even more about Billson Opticians and the eye care products and services they provide - please call now – they accept NHS and Private clients.