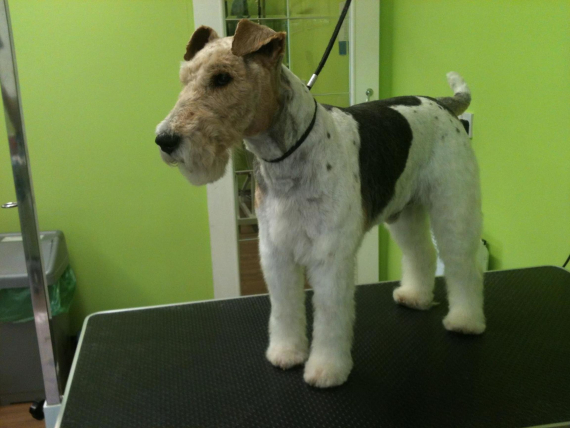 about us
Beautiful Dogs groomers have 2 salons one in Evesham and the second in Pershore. With fully trained and qualified staff with dog grooming experience and a passion for animal care call us for more information or to book a dog grooming session.
UK Winner of the Pet Industry Federation Awards 2015
Evesham Business of the Year 2015/16/17
The Beautiful Dogs dog grooming salon is based next to the public car park in Burford Road, Evesham and on Pershore High St offering superb qualified dog grooming and friendly care of your best friend.
UK Winner of the Pet Industry Federation Awards 2015
Evesham Business of the Year 2015/16
Beautiful Dogs is managed by Becky at Evesham and Sophie at Pershore who both have an avid following of dogs (and their owners) who love their attention to detail and have a kind patient way of pampering the dogs in their care.
Fully qualified and passionate about their work they can handle even the most nervous of dogs in their care.

Read the reviews here to see what current owners have said about Beautiful Dogs based at Evesham and Pershore.
Evesham Salon 01386 244375
15 Lower Leys House, Lower Leys, Evesham WR11 3AE
*Please note that sometimes the salons may will be closed on a Monday/Saturday as these days are alternated open/closed throughout the month.
*Monday 09:00 am- 5:00 pm
Tuesday 09:00 am- 5:00 pm
Wednesday 09:00 am- 5:00 pm
Thursday 09:00 am- 5:00 pm
Friday 09:00 am-5:00 pm
*Saturday 09:00 am-5:00 pm
 Sunday Closed
Pershore Salon 01386 556640
Unit 1, Cowleys Way, High St, Pershore
WR10 1EU
Our dog grooming salon focuses on the health and comfort of your pet. We use state-of-the art grooming equipment including Hydrobath, hydraulic tables, professional stand dryers, furminating tools and high quality skin care products.
Our dog groomers participate in continuing professional development throughout the year by attending ongoing training, seminars and competitions to keep current with the latest trends, equipment and procedures. All staff hold a current "First Aid for Pets" certificate.
Contact us

15 Lower Leys House
Lower Leys
(Off Burford Road Car Park)
Evesham

WR11 1DA

Email us now

Visit our website

find us here

thebestof awards

Winner in Town

accreditations


PIF 2015