Shawley Community School and Belmont Garage MG united for feel good community project @TattenhamXmas
This community project  forged by Tattenham Corner Community Committee between Shawley Community Primary School and BGMG at Tattenham Corner, has a real feel good factor. Involving the local school and a local business, BGMG, who  have been very supportive of the TTC Christmas event and other TCC Community Link Partnership projects. 
The pupils of the school were invited to draw a design that could be used to decorate an MG 3 car. The response and efforts of the pupils from Reception (age 4/5) to Year 6 (age 10/11) was amazing and there were some stunning designs (currently on show at BGMG Tattenham Corner.) The school shortlisted 37 finalists, which the public and staff of BGMG then voted and narrowed down to 3 runners up and an overall winner. 
The prizes being awarded by BGMG are very generous, including the family of the winning design getting the car to use for a weekend!! 
At the award presentation today was: Ian Williams (Managing Director of Belmont Garage and BGMG), Robert Vincent (Belmont Garage), Kirsty Cranefield (Tattenham Corner Community Committee – Community Links Partnerships), Mrs Catherine Milner (Head Teacher, Shawley Community Primary School)
Overall Winner and lucky MG3 roof design to be put on New MG3 Roof is:
Meira Croslley – winning: £30 WH Smith voucher, MG3 roof design fitted to car, Family weekend loan of MG with roof design
Ian from BGMG said: Loved the Union Jack with MG logo and can see this design staying on the car for a very long time.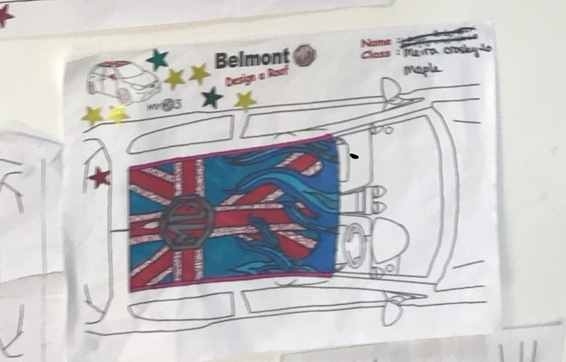 Runner Up for Reception/Year 1 /Year 2 :
Lilly Austin  - winning : £15 WH Smith Voucher and an MG Goodie Bag
Ian from BGMG said:  Great colours and building and loved the rainbow !!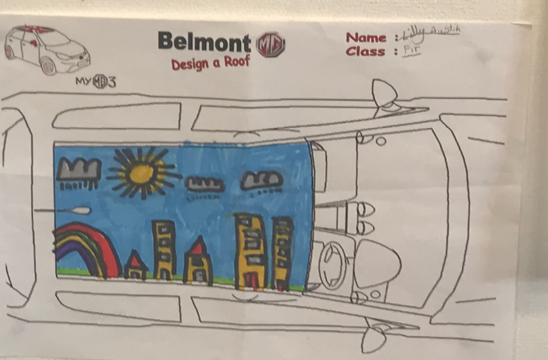 Runner Up for Year 3 /Year 4 :
Ollie Thomas  - winning : £15 WH Smith Voucher and an MG Goodie Bag
Ian from BGMG said:  Great sentiment and very poignant at this moment in time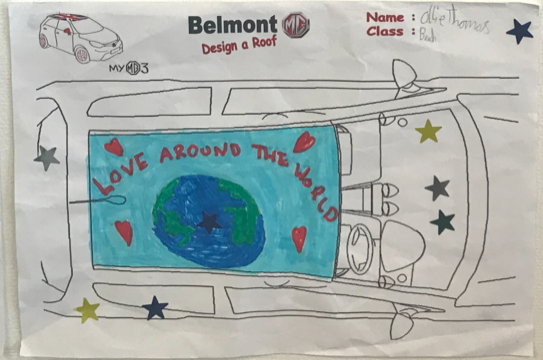 Runner Up for Year 5 /Year 6 :
Maria  - winning : £15 WH Smith Voucher and an MG Goodie Bag
Ian from BGMG said:  Fantastic keyboard design and a very funky roof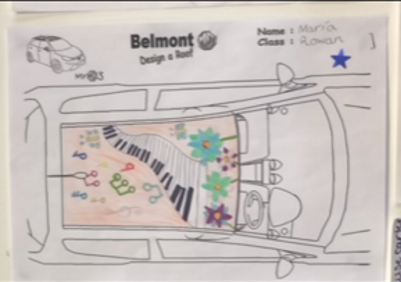 Ian said that: these were chosen as they were all very colourful and imaginative and were very close to the final winning design.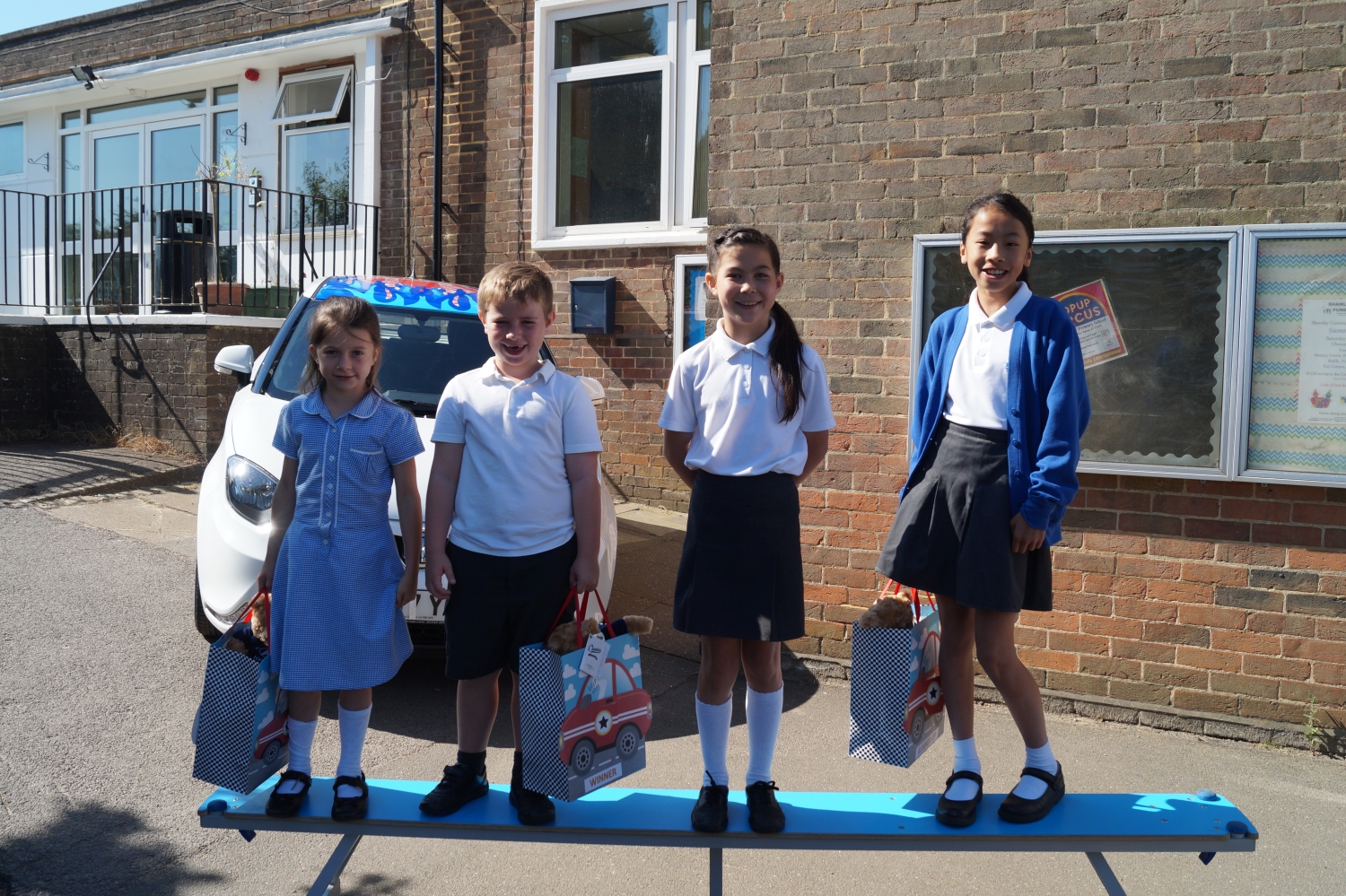 He added: This was a very difficult decision as every one of the children put their heart and soul into each picture .... all very imaginative and I loved the different themes they all tried to express.
Deciding the winner was a combination of design, relevance, and theme with the overall possibility of application to the cars roof.
Please thank each and every one of them and their teachers for embracing our local competition. They were all winners as far as we were concerned .
Kirsty from Tattenham Corner Community Events said: "All the entries were amazing and have been on display in BGMG car showroom at Tattenham Corner for the public to see and enjoy.
The car and the designs will be on display at the Belmont Summer Fair on Sunday 8th July and the car will be at Shawley Community Primary School's Summer Fair and Circus on Saturday 7th July (12 – 4pm), so we hope people will pop along to see it.
BGMG have once again been very generous at supporting another TCC Community Link Partnership. Its lovely to see businesses and schools working together on something and our local community is all the better and stronger for it. TCC are proud to have been able to forge the link and look forward to working with both Shawley Community Primary School and BGMG again in the future. "