Slimming survey and alcohol
23rd October 2013
... Comments
---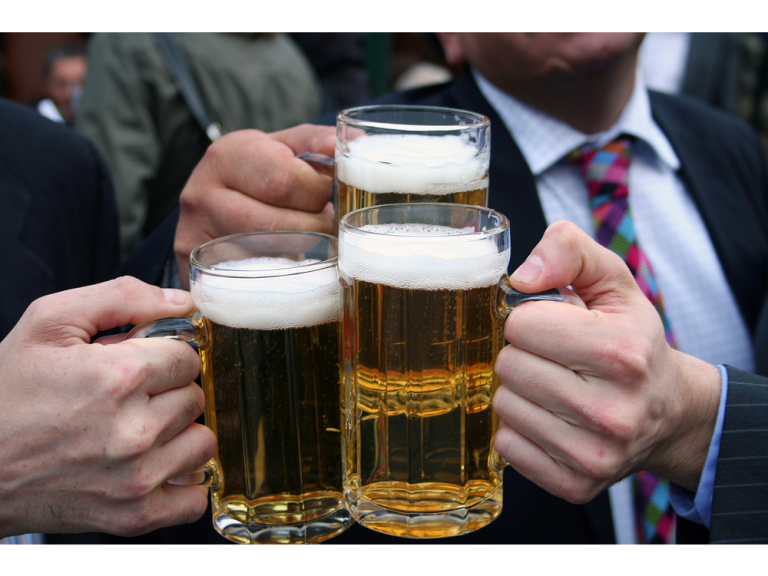 Simming Survey and Alcohol
 Forza Supplements commissioned a survey of 1000 slimmers to discover why  so many people were failing to lose weight with their products.
 They found that 26% of slimmers did initially cut down on food intake, but then added a quarter of their weekly calorie intake through the added calories taken on through alcohol. The problem is compounded by the fact that they were more likely to want a takeaway snack after drinking - as the alcohol intake suppressed leptin, the hormone that tells us that we are full, and inhibitions, that discouraged giving in to temptation.
 Writing on the survey, the Daily Mail gives a rundown on the calorie intake of what they assume to be a typical night's drinking. The calorie intake is equivalent to eating six Snickers bars. Imagine two nights of this a week, plus the added calories of takeaway meals.
 As if all this wasn't enough for a slimmer to worry about, The British Heart Foundation tells us that the size of portions of prepackaged meals has doubled in the last twenty years - so the supermarkets are accused of fattening us up.
 If you are having trouble keeping to a sensible food intake plan, or find yourself managing for two or three days before throwing all caution to the wind and pigging out, then hypnotherapy may be the answer for you.
 Hypnotherapy can help you to distinguish between emotional eating and real bodily hunger. It can help you to control unhealthy cravings. It can help you to control your alcohol intake, and to fit into the clothes that you can no longer get into.
 Please have a look at the Effective Hypnosis page, or go through to our website at www.effectivehypnosis.co.uk for details.