Easy appetisers for a BBQ in the sun!
23rd May 2012
... Comments
---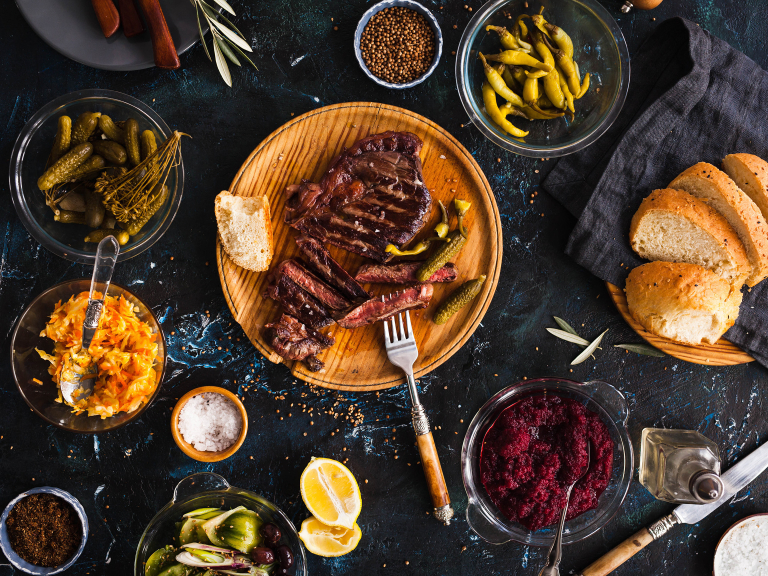 Planning a barbeque to take advantage of sunny weather this weekend? Here are a few tips from Marie-Clare Cooks for tasty, simple appetisers to serve with drinks.
Crostinis with peppers and feta
Toast some ciabatta bread slices in the oven drizzled with a tiny bit of oil for a few minutes until golden. Then slice some peppers (from a jar or fry your own then cut into smaller bites) place onto said ciabatta slices, top with some feta and then back in the oven for a few mins to heat through. Serve topped with a fresh basil leaf and a drizzle of olive oil and black pepper.
Olive and tomato bites
Pitted or stuffed olive with a cherry/pomodorino tomato on a cocktail stick. Season with salt, pepper and some chilli flakes.
Chorizo and prawn mini skewers
Slice and fry some chorizo in a dry pan (this will release enough fat to cook in) then leave to cool slightly. Put on a stick with a precooked prawn and a flat leaf parsley leaf in between. Serve with a chopped parsley and mayo dip.
Potato wedges
Slice some large potatoes with their skin on. Rub with olive oil, cumin seeds, chilli flakes and salt and pepper and bake in the oven for about 40 mins until tender. Serve with mayonnaise.
Melon & prosciutto bites
Cut some ripe melon (or buy the ready made cubes, even easier) then wrap some prosciutto around them and place on a cocktail stick. Simple Italian.