Churchfield Road in Acton is the place to be on Saturday!
28th November 2012
... Comments
---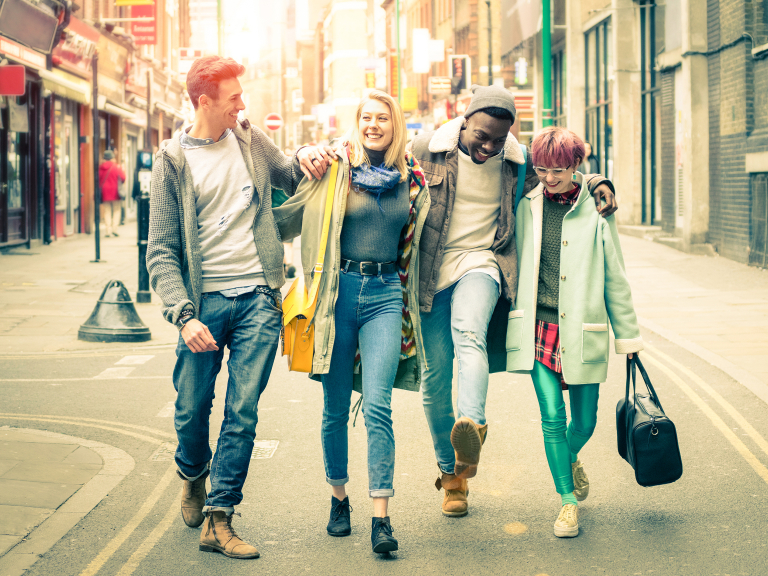 Firstly THE BOUTIQUE MARKET at The Rocket Pub from 12 midday. This is a craft market which has been running for 3 years now and is a great showcase for local creatives and a good place to pick up some gifts.
There is also the launch of BEHIND W3, Acton Central's 2013 Calendar. Acton's local businesses, groups and personalities (including a prominent vicar and a well-known actor) have come together to create a charity calendar that shows off the local community's talent and humour in a series of portraits of Acton, W3. The calendar has been influenced by iconic images from film, music and literature; from 1970s slapstick to the quiet composition of Edward Hopper's paintings; from a cheeky homage to home decorating with Fifty Shades of Grey to a known stylist turned Edward Scissorhands.
Businesses on Churchfield Road have also organised some musical events on the day, including:
Live Sax on the Street! by Rev. David Brammer at 12.30pm (Location - somewhere between The Station House & The Rocket)
The Metronome Steel Band playing in the Station House courtyard at 2pm - 2.45pm and further up the street at 3.15pm - 4pm A fantastic live funk band - Musical Dojo - will be playing from 4pm - 5pm (Location - near to The Rocket)
 There will be carol singing from 5 - 5.30pm outside Arthur Razor's Gentlemen's Grooming. (A tree to sing round will appear on the day)
Topped off with a full line up of singers and DJs performing all afternoon at MEL Production, 25 Churchfield Road.
At 7.30pm a band will be playing live at The Rocket!
ALSO 17 Churchfield Road businesses will be handing out treats and special Christmas deals. Look out for the flyer available from the shops on the street from Thursday for more details about what's on offer.