New look gateway signs to Chesterfield will shout about town'™s events
12th April 2012
... Comments
---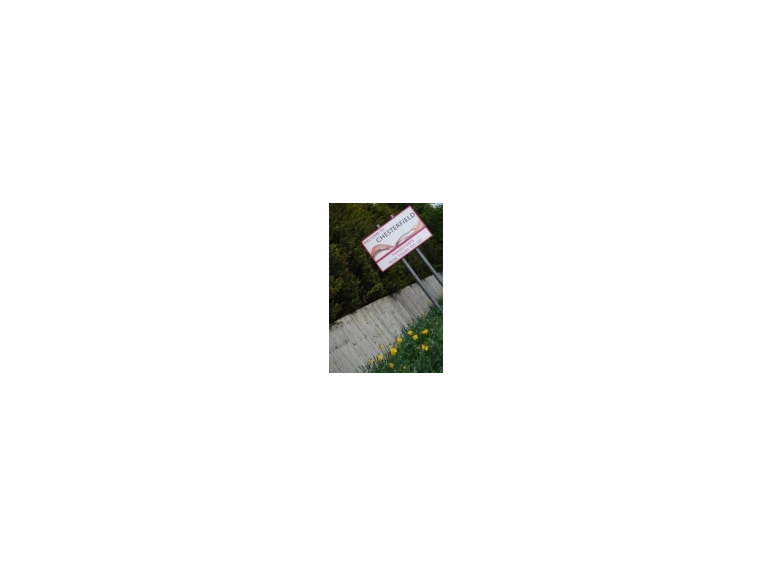 New welcome signs have this week been installed on the key gateways into Chesterfield. The signs, incorporating the Destination Chesterfield branding which is based on the crooked spire, have interchangeable sections that will allow major events and the historic market to be promoted.
Peter Swallow, Chair of Destination Chesterfield said: "The impression we give visitors when they arrive in Chesterfield is vital. The objective of our Warm Welcome Campaign is to improve the arrival at key gateways into the town and also turn them into promotional opportunities."
The Warm Welcome Campaign, which was an idea by the Chesterfield Champions, the network of businesses in Chesterfield that support and shape the activity of Destination Chesterfield, aims to provide a more consistent and contemporary welcome to the town. The signs are the latest public realm improvements which follow the refurbishment of Chesterfield Visitor Information Centre, new canopies on Chesterfield Market and upgrades to car parking signage. Future projects include improving roundabouts, bus shelters and the coach station.
"The unique idea of these new signs came from a Chesterfield Champions meeting. As local businesses we recognised that many potential visitors to the town drive straight through on their way to and from the Peak District without stopping. By upgrading the signs to include the latest events and to promote the market we can now use the signs to attract people into the town centre," said Steve Gordon of Banner Jones Solicitors, a Chesterfield Champion.
Cllr John Burrows, Leader of Chesterfield Borough Council said: "We want people to receive a consistent message about Chesterfield through the branding they see before they visit the town, when they arrive and while they are here. This all helps to give Chesterfield a unique identity and is one of many projects that the Council is working in partnership with Destination Chesterfield to achieve."
The production and the erecting of the eleven new signs, costing £10,000, have been funded through the European Regional Development Fund as part of the Destination Chesterfield project.
What are everyone's thoughts on the new signs? They do seem to have divided opinion...  We like the new, fresh signage and love the idea that all of Chesterfields' great events will be promoted this way, at our gateways.