Now that is Style -Maggie Hamilton Fashionista! The Maggie Hamilton Fashion Show 23rd September 2013
14th October 2013
... Comments
---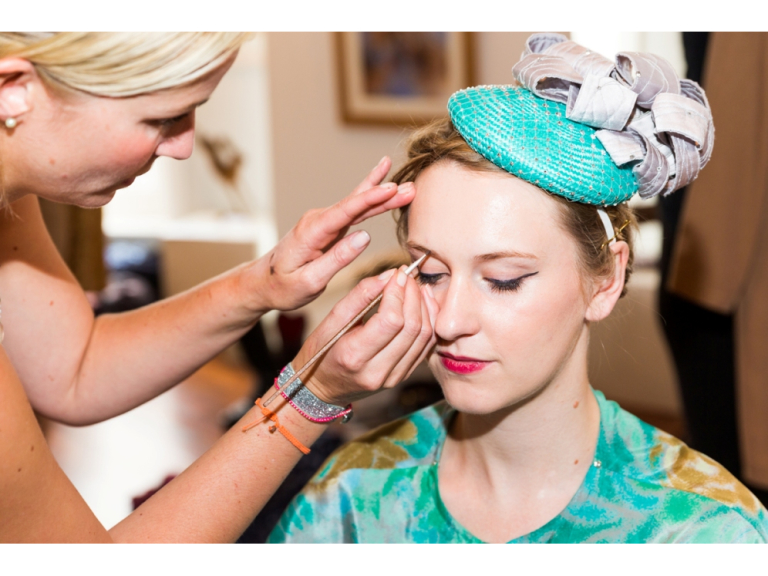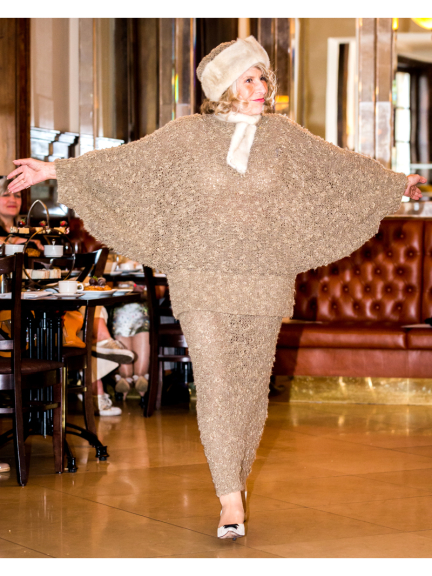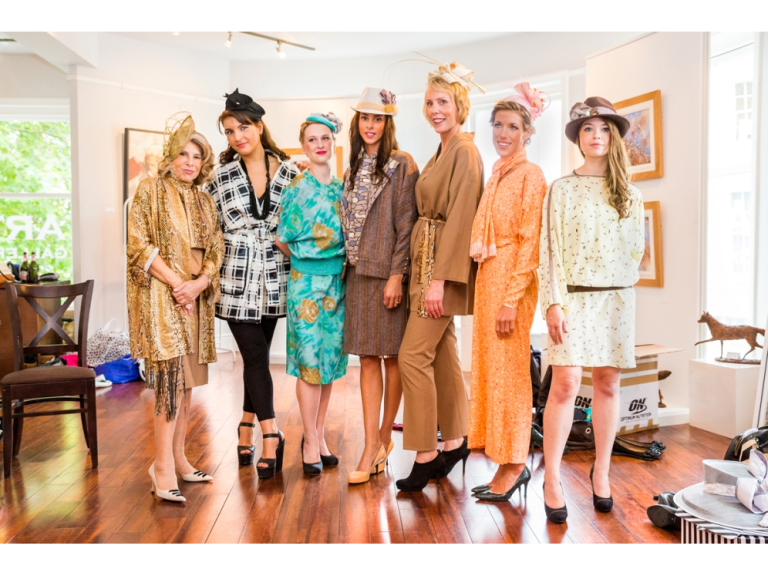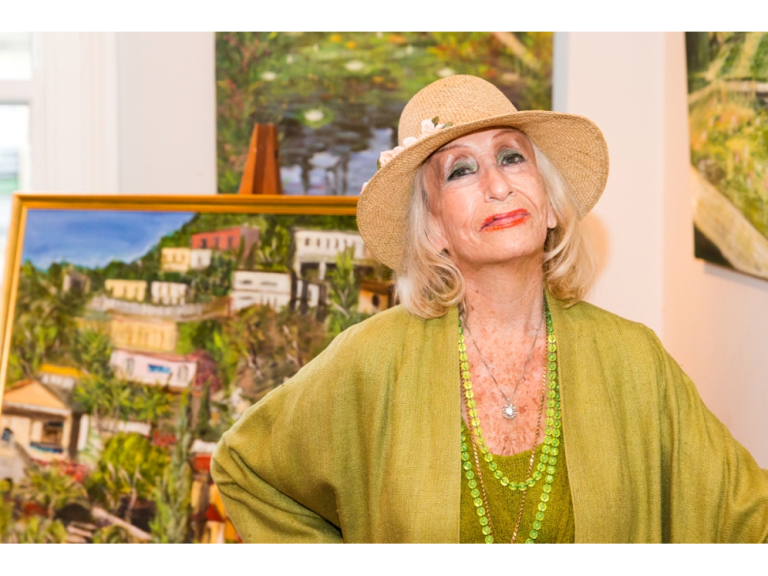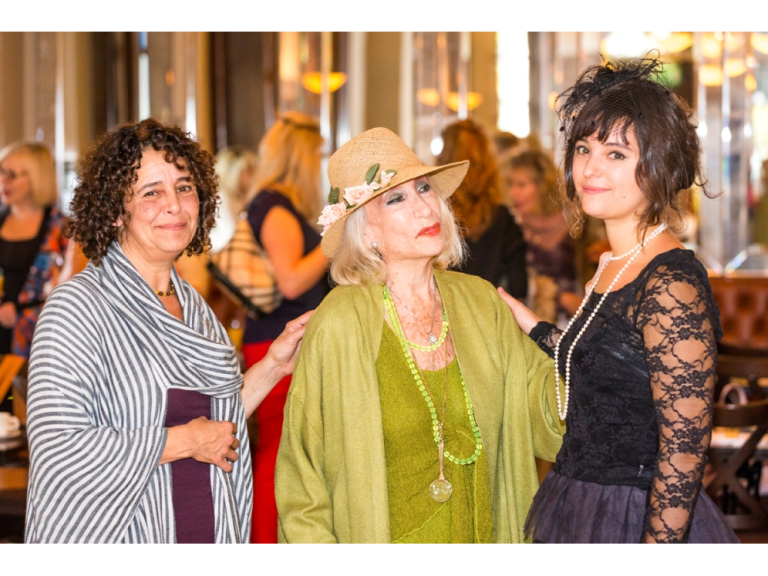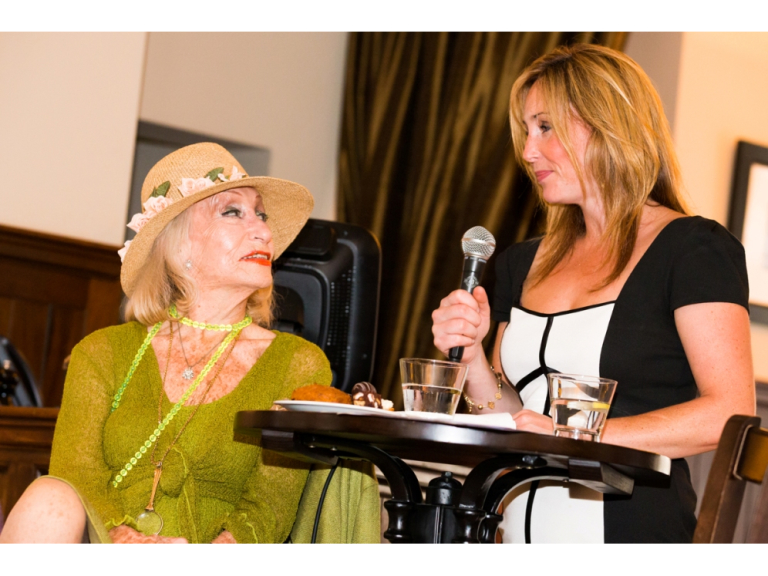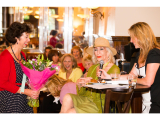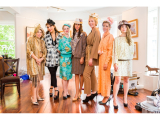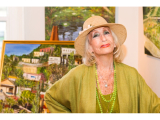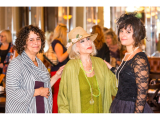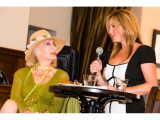 Maggie has made all her own clothes throughout her life. She has the talent and flair to have been a fashion designer but chose her family and home life rather than a career. She has lived a fascinating life living between her apartment in Sherbourne House Gloucestershire and her home in the South of France where she enjoyed the Monte Carlo lifestyle.
I first met Maggie a few months ago, I was on BBC Radio Gloucestershire on the Kate Justice show. I was talking about my work with Style and Colour Analysis www.houseofcolour.co.uk/siandavies and about my support of the Maggie's Cheltenham the Cancer Support Centre. Maggie was listening to the show, she had appeared on Kate's show the week before, and she decided to give me a call to see if I was interested in organising a fundraising fashion show of her work.
Moving on several months, on Monday 23rd September at Montpellier Brasserie we enjoyed a Champagne Afternoon Tea and Fashion Show. Kate Justice came to interview Maggie. 7 fabulous models gave their time to model just some of Maggie's outfits and Maggie talked us through each garment telling us the story behind it. We heard tales of King Farouk, Frank Sinatra and the parties in 1950's Monte Carlo… all so exciting!
The models often added their own touches to the outfits, certainly higher heels, and together with some amazing headwear from milliner Lisa Von Hallwyl we created a contemporary look.
Bless you Maggie, with your help we have raised over £600 for Maggie's Cheltenham. It has been a delight to see your creations.
Have a look at the pictures below from David Savill photography. www.davidsavillphotography.co.uk

Hats: Lisa von Hallwyl Millinery - http://www.lvhdesigns.co.uk
Makeup Artist: Candy Yelgham Makeup Artist - http://www.candyyeldham.co.uk 
Hair: Bella Bridal Hair by Sadie - http://www.bellabridalhair.co.uk
Volunteer Models: Jenni Floate, Roseanna Christoforou, Sarah McKee, Charlotte Hamilton, Diane Green, Clementine Rainy-Brown, Lisa Marie Appleby
Venue: Montpeliier Brasserie and Gallery http://www.themontpellier.co.uk
In support of the Maggie's Cancer Caring Centre http://www.maggiescentres.org/