Top contenders win at the Welsh Hospitality Awards 2018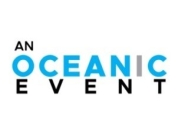 Over 200 of elite professionals gathered at the Exchange Hotel Cardiff, on Sunday 25th November to celebrate their achievements in a memorable ceremony put on to recognise the growth of the country's hospitality industry.
The Welsh Hospitality Awards 2018 acknowledged the commitment of local professionals and establishments, from restaurants, bars, hotels to festivals and venues that have stand out from the rest due to their dedication to the customer satisfaction.
The winners, who are chosen by members of the public, are a true reflection of the commitment, quality and impeccable customer service that flow in the hospitality industry. The awards also showcased those individuals that work tirelessly to achieve industry leading success, client satisfaction and all these while promoting excellence in the hospitality sector.
The prestigious event was hosted by Polly James. She welcomed on stage talented individuals and businesses, recognised for the efforts they put into ensuring that their guests enjoy themselves. The awards provided a platform to thank those who constantly deliver memorable experiences to their clients as well as those who make the country a friendly place for visitors.
There were 28 accolades presented to the deserving winners. Several of the awards were split into local regions to ensure the diverse range of hospitality businesses from across Wales are acknowledged for their exceptional performances.
A Spokesperson for the Welsh Hospitality Awards 2018 said: "The Welsh hospitality industry has grown significantly over the years and this has introduced new challenges to the professionals who work within this sector.  The customer expectations have been increased but these winners are the experts in meeting their customers' needs and demands.
"The awards aimed to thank those who make a huge contribution to enhancing the country's tourism and reputation, whose work often remains overshadowed.
"We would like to congratulate all winners and finalists for their amazing achievements."
The winners of the Welsh Hospitality Awards 2018 are:
Family Venue of the Year: Rhondda Heritage Park (Trehafod)
Shopping Complex of the Year: Morfa Shopping Centre (Swansea)
Tourist Attraction of the Year: National Waterfront Museum (Swansea)
Best Dining Experience: Tafarn y Gader Tapas (Dolgellau)
Best Golfing Club: Welshpool Golf Club (Welshpool)
Children's Playcentre of the Year: Merlins Magic (Haverfordwest)
Best Entertaining Team: Parkwood Outdoors Dolygaer (Pontsticill)
Best Caravan Site: South Wales Touring Park (Llangennech)
Best Sports Bar: Route 66 Sports Bar & Lounge (Port Talbot)
Best Bar: The Dead Canary (Cardiff)
Boutique Hotel of the Year: Hotel Indigo Cardiff (Cardiff)
Best Family Dining Restaurant: Blueberry's (Tenby)
City Hotel of the Year: Radisson Blu Cardiff (Cardiff)
Romantic Hotel of the Year: Chateau Rhianfa (Anglesey)
Hotel Team of the Year: The Priory Hotel & Restaurant (Caerleon)
Best Hotel General Manager: Andrew Stirling at Wolfscastle Country Hotel (Pembrokeshire)
Resort Hotel of the Year: The Corran Resort & Spa (Laugharne)
Best Nightclub: Barcocoa (Barry)
Best Restaurant Team: The Stone Crab (Saundersfoot)
Best Welsh Festival: The Gower Music Festival (Swansea)
Best Day Out: Welsh Mountain Zoo (Colwyn Bay)
Outdoor Venue of the Year: Falconry Experience Wales (Machynlleth)
Sports Venue of the Year: Parc y Scarlets (Llanelli)
Best Cinema Experience: Magic Lantern Cinema (Tywyn)
Live Entertainment Venue of the Year: The Factory (Porth)
Bed & Breakfast of the Year North: Taldraeth - Old Vicarage Guest House (Penrhyndeudraeth)
Bed & Breakfast of the Year Central: Penbontbren (Llandysul)
Bed & Breakfast of the Year South West: Fields Lodge Bed And Breakfast (Milford Haven)
Bed & Breakfast of the Year South East: Elgano Hotel (Cardiff)
Bed & Breakfast of the Year Overall Winner: Elgano Hotel (Cardiff)
Hotel of the Year North: Chateau Rhianfa (Anglesey)
Hotel of the Year Central: The Coach House (Brecon)
Hotel of the Year South West: Roch Castle Hotel (Roch)
Hotel of the Year South East: The Priory Hotel & Restaurant (Caerleon)
Hotel of the Year Overall Winner: Roch Castle Hotel (Roch)
Casual Dining Restaurant of the Year North: Deadwood Smokehouse (Mold)
Casual Dining Restaurant of the Year Central: The Horse & Jockey Inn (Knighton)
Casual Dining Restaurant of the Year South West: The Crispy Cod (Gelli)
Casual Dining Restaurant of the Year South East: The Kings Arms (Pentyrch)
Casual Dining Restaurant of the Year Overall Winner: Deadwood Smokehouse (Mold)
Pub/Inn of the Year North: Bryn Tyrch Inn (Capel Curig)
Pub/Inn of the Year Central: The Royal Oak Inn (Rhandirmwyn)
Pub/Inn of the Year South West: Three Mariners Inn (Tenby)
Pub/Inn of the Year South East: The Cricketers (Cardiff)
Pub/Inn of the Year Overall Winner: The Cricketers (Cardiff)
Restaurant of the Year North: Torrent Walk (Gwynedd)
Restaurant of the Year Central: The Harp (Old Radnor)
Restaurant of the Year South West: Sanremo Italian Restaurant (Newport)
Restaurant of the Year South East: Calabrisella Cardiff (Cardiff)
Restaurant of the Year Overall Winner: Torrent Walk (Gwynedd)
---
All content and images provided courtesy of Creative Oceanic, website www.creativeoceanic.com