St David's 2 Open for Business
21st October 2009
... Comments
---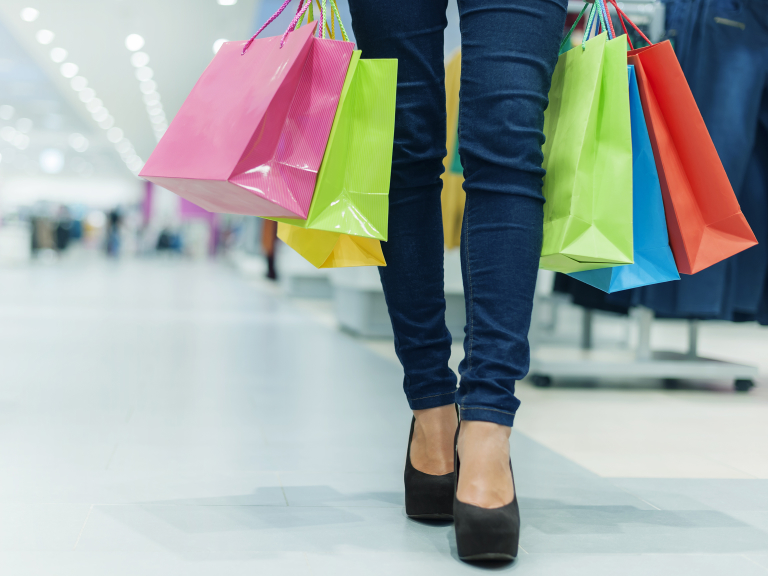 So - do you know any shopoholics in Cardiff? 
If you do there is only one place for them (or you)  to be tomorrow - that's the, yes here at last, after a lifetime of being built (well a toddlers lifetime) it's true St David's 2 opens it's doors on Thursday 22nd October as planned!  Hurrah.
Now personally, I wouldn't mind seeing the last minute panics before the doors open at 10.30am.  It doesn't matter how long you have to build something it is never quite ready.....well, close enough will have to do!
Details of the fashion shows and giveaways can be found on our events page but even the rain will not deter a big crowd - although the aerial fashion show may be a bit of a damp squib.   If it is raining a 40ft high show may not be as spectacular as planned on paper...
So after being a haven for builders and tradesmen, this project will finally get to show what you can get for just £675m - there are 58 shops opening immediately with another 30 odd to open before Christmas. 
Still, the last minute fill up of empty units will be due to generous rental enticements so the really shrewd will have committed very late and picked up the best deals although perhaps not the best locations.  There have been deals all along - it is probably not true but I had heard that John Lewis as the flagship store had a seven year rent free period - just rumour and I am not going to pass it on. But none of that is important - what is important is that Cardiff consumers and shopoholics are satiated - at St David's 2 they surely will be.  Have you been down - was it worth the wait or the hype?