Local couple win dream wedding
31st July 2017
... Comments
---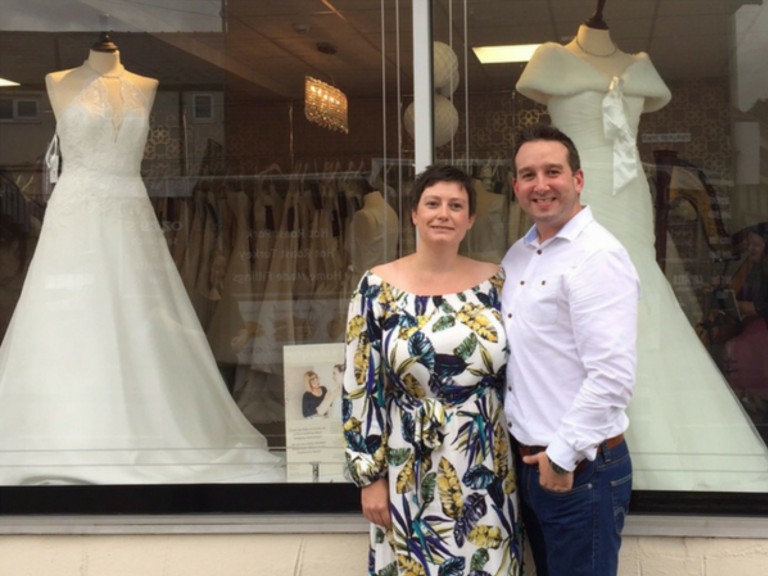 Local lovebirds Kerry and Jamie are celebrating after being named as the winners of the Pritchard & Moore dream wedding competition with Bryn Meadows Golf Hotel and Spa.
The sweet couple wowed judges with their story of a fairy-tale romance and will now be celebrating their nuptials with friends and family at the picturesque countryside venue this October.
Lucky bride-to-be Kerry will also be choosing her dream wedding dress at Whitchurch wedding store Pritchard & Moore. The luxury bridal boutique is marking its first anniversary this summer and Bryn Meadows' Katrina Rohman announced the competition winners at an event on July 27th to celebrate its successful first year.
Pritchard & Moore stocks a wide range of designer wedding dresses, accessories and occasion wear from the likes of Ellis Bridal, Jonathan James, Justin Alexander, Benjamin Roberts, Blue, San Patrick, Eva Jordan, Catherine Jane, and Ronald Joyce.
Yet unlike a traditional independent boutique, all the profits from sales of wedding dresses go straight to Cancer Research Wales, the Welsh charity behind Pritchard & Moore. The store is named after eminent research scientists and Cancer Research Wales trustees John Pritchard and John Moore, who have both contributed enormously to the landscape of cancer research in Wales and beyond, and all the money raised through sales of the dresses goes straight back to this important cause; close to so many hearts.
Kerry will be treated to specialist attentive and experienced service to help select her perfect gown at Prichard & Moore, with a backdrop of beautiful, high quality dressing room facilities and a host of gowns in every style to choose from.
Alison George, Prichard & Moore manager said: "We have had fantastic support in our first year with more than 200 dresses sold to Pritchard & Moore brides. Bryn Meadows Golf Hotel and Spa have generously donated this fantastic prize to help celebrate our first anniversary and a local business sponsor has paid for the dress. We are delighted to be able to help Kerry and Jamie celebrate their special day in style."