Everyday heroes triumph at the inaugural Welsh Women's Awards 2019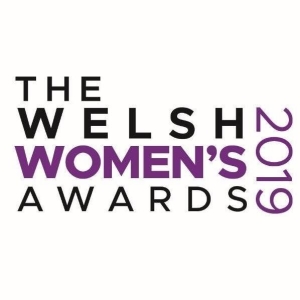 The inaugural Welsh Women's Awards 2019 welcomed over 200 guests at the Exchange Hotel in Cardiff, on Wednesday April 3, in an exclusive celebration dedicated to women.
The awards ceremony aimed to showcase the contribution of women to various industries and professions such as Law, Medicine, Technology, Arts, Sport, Education and many more. The awards also provided a platform to thank and recognise meritorious social leaders for their efforts to deal with the society's most pressing problems as well as for the exceptional work they carry out on a daily basis that often remain un-known or even un-appreciated.
The black-tie event was hosted by the well-known radio presenter, Polly James. She welcomed on stage inspirational leaders, scientists, artists, charity workers and career women who have excelled at the forefront of their industries.
A Spokesperson for the Welsh Women's Awards 2019 said:"We are delighted to have acknowledged successful women from across Wales who have managed to stand out among the rest in their profession. It is a pleasure to see that empowered women, empower women and this memorable ceremony highlighted exactly that.
"We hope that The Welsh Women's Awards provided a platform to encourage women at all ages to achieve their goals and spread the message that women can be successful leaders, entrepreneurs, influencers, scientists and CEOs among other.
"The awards showcased examples of courage, passion, skill, commitment and success that every woman has, and we would like to congratulate all finalists and winners for their impeccable achievements."
The winners of the Welsh Women's Awards 2019 are;
Creative Industries Leader of the Year: Amy Parrotte & Emily Owen (Pitter Patter, Swansea)
Services to Charity/ Third Sector: Suzanne Mainwaring (Noahs Ark, Cardiff)
Rising Star of the Year: Deborah Fletcher (Transcend Packaging, Caerphilly)
Services to Science & Technology: Kate Bache (Health & Her, Cardiff)
Services to Medicine: Nicola Phillips (Cardiff University, Cardiff)
Best in Sport: Caroline Mary Matthews (Wheelchair Basketball, Cardiff)
Contribution to Civil Service: Eiriona Rees Hughes (Caernarfon Mayor, Caernarfon)
Services to Education: Caroline Thraves (UWTSD Swansea College of Arts, Swansea)
Services to Accounting and Finance: Marian Barnes (Mitchell Meredith, Carmarthenshire)
Social Leader of the Year: Harri Coleman (Fabric, Swansea)
Beauty Entrepreneur of the Year: Rachael Wheeler (Gelisy Cosmetics, Llanrumney)
Contribution to Arts and Culture: Angharad Pearce Jones (Angharad Pearce Jones, Cardiff)
Young Entrepreneur of the Year: Elena & Sofia Costa (Costa Sisters Productions, Penarth)
Food Entrepreneur of The Year: Laura Graham (The Tidy Kitchen Co., Cardiff)
Digital Business of the Year: Rachel Wood (BIBaDO, Cardiff)
Independent Retail Business of the Year: Barney & Beau (Mia Kowsor, Cardiff)
Family Run Business of the Year: Rayner Davis (A&R Contract Cleaning Specialists, Bridgend)
Small Business of the Year: Falconry Experience Wales (Luce MacDonald, Machynlleth)
Business of the Year: Rachael Flanagan (Mrs Bucket Cleaning Company, Cardiff)
Business of the Year (less than 50 staff): Toni Leigh Hall (Banter Cards & Banter Gifts, Penarth)
Business Woman of the Year: Gemma Richards (SA Flyers, Swansea)
Business Woman of the Year (less than 50 staff): Juliet Philips-James (Gomer Williams Solictors,
Llanelli)
Best Professional in Business: Bita Craig (Smileright, Cardiff)
Entrepreneur of the Year: Charlotte Hale (Seven Oaks Modular, Neath)
Services to Law: Caroline O'Flaherty (Hugh James)
Managing Director of the Year: Alison Orrells (The Safety Letterbox Company)
CEO of the Year: Kathryn llewellyn (United Purpose, Cardiff)
Women of Influence: Shirley Davis-Fox (The Hair Council, Bridgend)
Women Support Group of the Year: Hayaat Womes Trust (Cardiff)
Woman of the Year: Catrin Pugh (AVON Cosmetics, Wrexham)
---
Issued for and on behalf Creative Oceanic
Creative Oceanic are organisers of all aspects of the Awards from the event management through to the public and media relations aspects. We organise over 70 awards a year in Glasgow, Manchester, Birmingham, London, Belfast and Dublin.