We love The Churchill Theatre
26th May 2010
... Comments
---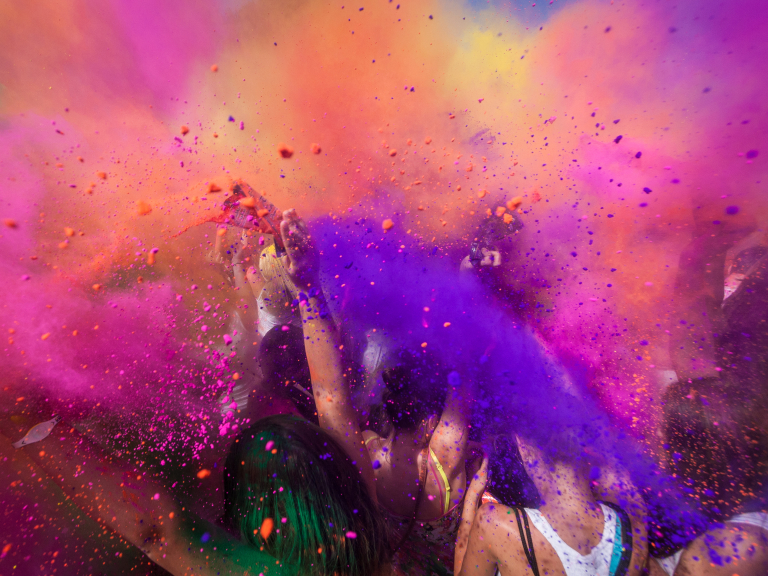 If like me you've always been envious of people who can walk the boards, or simply appreciate a good bit of comedy or drama, take a look at what The Churchill Theatre has to offer this spring-summer season.

Here are just a few of the shows coming up, for more information, to book, or see what other performances will be on soon, check out The Churchill Theatre website.



Wife After Death
Wednesday 26 May 2010 to Saturday 29 May 2010
Starring Tom Conti, this sparkling new comedy is the latest play from Eric Chappell whose television successes include Rising Damp, Only When I Laugh and Duty Free. He now turns his comedy writing genius to the rich subject of celebrity egos with hilarious results in Wife After Death.

Dave Thursby was a hugely successful television comedian, a national treasure loved by the public, a devoted husband to his fragrant wife, a model client for his agent and a staunch friend to his faithful gag writer, Harvey. But when Dave unexpectedly pops his clogs, these close companions are left bereft. There's now a huge, aching void in their lives, and, worse still, some of them may be out of a job. Unless, of course, the repeats, television specials, biographies and newspaper tell-alls can fill the vacuum.

Crammed with great jokes, Tom Conti leads a fantastic cast of performers including Diane Fletcher and Royce Mills, in this hilarious and fast paced comedy from the author of such classic TV Series as Rising Damp, Duty Free and Only When I Laugh. Eric Chappell's script reflects a lifetime of working with great comedy actors and he understands the ego of comic genius better than most and exposes it hilariously in Wife After Death.


Postman Pat
Friday 11 June 2010 to Saturday 12 June 2010
Postman Pat returns to Churchill Theatre Bromley as the newly promoted Head of the Special Delivery Service (or SDS) with his brand new show A Very Royal Mission.
Get ready for take off and join Pat and his friends in 90 minutes of fun and participation, and remember no job is too big – the special delivery always gets through! Mission accomplished!


Calendar Girls
Monday 21 June 2010 to Saturday 26 June 2010
Calendar Girls has been the fastest selling tour ever and has triumphed in the West End. Now, it's coming to Bromley for one week only starring Anne Charleston, Gemma Craven, Letitia Dean, Charlie Dimmock, Sue Holderness, Hannah Waterman and Dean Gaffney.


Spamalot
Monday 28 June 2010 to Saturday 03 July 2010
AND NOW FOR SOMETHING COMPLETELY DIFFERENT...
Starring Jodie Prenger as The Lady of The Lake
Marcus Brigstocke as King Arthur
and Todd Carty as Patsy
Audiences all around the world have been roaring with laughter since Monty Python's Spamalot, by Eric Idle and John Du Prez, won the Tony Award for Best Musical in 2005.
Spamalot tells the legendary tale of King Arthur and the knights of the Round Table and features a bevy (or possibly a brace) of beautiful show girls, witch burnings (Cancelled too expensive) not to mention cows, killer rabbits and French people. The show features the hilarious songs He Is Not Dead Yet, Knights Of The Round Table, Find Your Grail and of course the Nation's Favourite Comedy Song (Reader's Digest Poll 2009) ALWAYS LOOK ON THE BRIGHT SIDE OF LIFE.




Kim

Do you have something to say about this post? It's quick and easy to leave a comment beneath this thread - you don't even have to register.


Thank you for reading thebestof Bromley Blog. If you have something to say about Bromley and what's going on for you in this London Borough, we'd love to hear from you. Come and blog with us: email bromley@thebestof.co.uk

TheBestOfBromley Blog - what's on and what's gone

Kim Frances is a freelance writer and photographer with The Little White Studio.