The Good Salon Guide and what it means.
13th March 2014
... Comments
---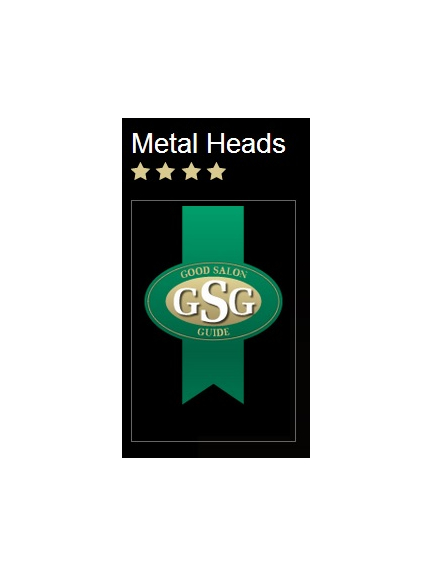 Going into a hair salon is one of those many things in life where you are at the mercy of the people with whom you are entrusting a very important part of your life. How your hair looks has a huge impact on how you feel.
I'm sure we've all been in the situation where you fancy a change from your current salon. But just how can you trust the new salon you've chosen when you've never been there before?
This is where things like testimonials from the public are so very important - our very own bestof Bromley Borough member, Baccarat, can vouch for how important they are, which is why they've notched up an incredibly impressive 1500 of them! It means people can come to Baccarat safe in the knowledge that the salon has a raft of happy customers who are more than happy to endorse their great work.
Another fantastic way to get that added reassurance is by looking at industry recognised awards or accreditations. When it comes to hairdressing, The Good Salon Guide is an excellent example of this. The guide is is the only independent, nationwide scheme for assessing professional standards and services within the hairdressing industry. It lists about 2,000 salons the UK and Republic of Ireland. Launched back in 1993 in response to consumer demand for a professionally recognised level of standards, The Good Salon Guide has gathered the support of all the major hairdressing bodies and is committed to working with the hairdressing industry to improve and maintain the highest standards.
And we're delighted that some of our very own bestof Bromley Borough members are firmly part of the initiative. Metal Heads, Jigsaw and Serenity are all listed in the guide, meaning you, the consumer, can visit any of those salons without worrying about the level of service you'll receive.
That's good to know!