Relax...!
14th November 2013
... Comments
---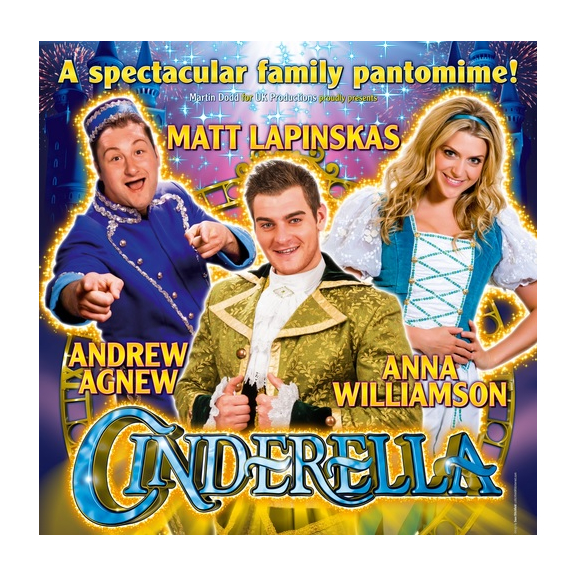 Churchill Theatre Bromley is proud to hold its second autism friendly performance of Cinderella on Wednesday 4th December at 1.30pm as part of its long term commitment to maximise access to entertainment in Bromley.

Relaxed performances are designed to benefit those with Autistic Spectrum Disorders and other patrons who may find the experience of visiting a theatre daunting, for example parents with babies or young children attending the theatre for the first time. The atmosphere in the auditorium will be very relaxed and in particular the making of noises (both involuntary or otherwise) during the performance and audience members moving in and out of the auditorium will not be discouraged. There are likely to be some small changes to the show, in terms of lighting and sound cues, but the overall content of show will not change.
Sarah Guppy , Churchill Theatre Bromley's General Manager, said "We're absolutely delighted to be holding another relaxed performance this year and hope that it will enable even more people to enjoy the magic of Cinderella this Christmas."
Karen Townsend, ATG's Head of Learning and Access, said: "These performances are part of ATG's Access delivery and are totally sustainable. As a company we already offer audio, signed and captioned performances across all our venues but we hope that the relaxed performances prove popular with our customers so that we can build them permanently into our Access programme next year and beyond."
Rosemary Squire, ATG's Joint Chief Executive, said: "Access is an area that is at the very heart of our company and it's our aim to provide a magical experience for all our patrons. We already have a comprehensive access policy and training programme in place and these performances will complement the excellent work already carried out by Karen and her team."
This year's panto Cinderella stars the beautiful Anna WIlliamson (Daybreak and Nickelodeon) as the title role, EastEnders Matt Lapinskas as Prince Charming and returning from last year, Balamory's PC Plum Andrew Agnew as Buttons.
Performances are from Friday 29th November 2013 to Sunday 5th January 2014. Tickets for Cinderella cost £15 - £26.50 (Premium seats available) and are available by calling Ticket Sales on 0844 871 7620 (bkg fee) or online at www.atgtickets.com/bromley (bkg fee)