Learn Something New at 2gether Charity Shop
17th September 2015
Author: Ivan R
Comments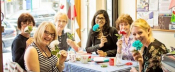 The 2gether charity shop in Chislehurst are hosting a variety of small workshops from knitting to basic facebook. They will be held throughout the autumn term on a Wednesday morning from 10.30am - 12 noon. Spaces will be limited so booking your place is essential. If there is a workshop you would like to attend please email Clare@2gethershop.org.uk, call 020 8468 7707 or pop in and ask for Clare, Sue or Debbie.
Wednesday 23rd September - Knit & Knatter
Learn how to knit a brooch - Sue Cope from Knitter Knatter Chislehurst Methodist Church
Wednesday 30th Sept - Legal Drop In
Want to know about legal terms such as probate - then Sean Bellot is the man!
Wednesday 14th Oct - Basic Facebook 
Learn to post photos, get friends, share & more.  With Clare Herriot – 2gether
Wednesday 21st Oct - Tasting and intro to Sour Bread Making
With Maria Taylor from Bread & Butter Bakery
Wednesday 28th Oct - How to start your own business
With Joanne Bell – Bells Accountants
Wednesday 11th Nov - Cook a tasty snack & eat it! 
With Joanne Bell
Wednesday 18th Nov - Make a bird nest pendant 
With Arden Williams – Creative Escape Workshops
Wednesday 25th Nov - Making Christmas cards
With Linda Moore
If there is something you fancy trying why not contact 2gether to book your place today.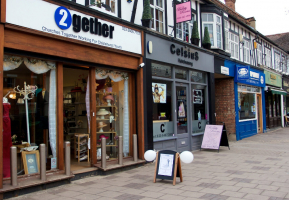 2gether
Why not check out this Charities business in Bromley. 2gether is a 'thebestof' business member.