JusB make a good start to 2010
3rd March 2010
... Comments
---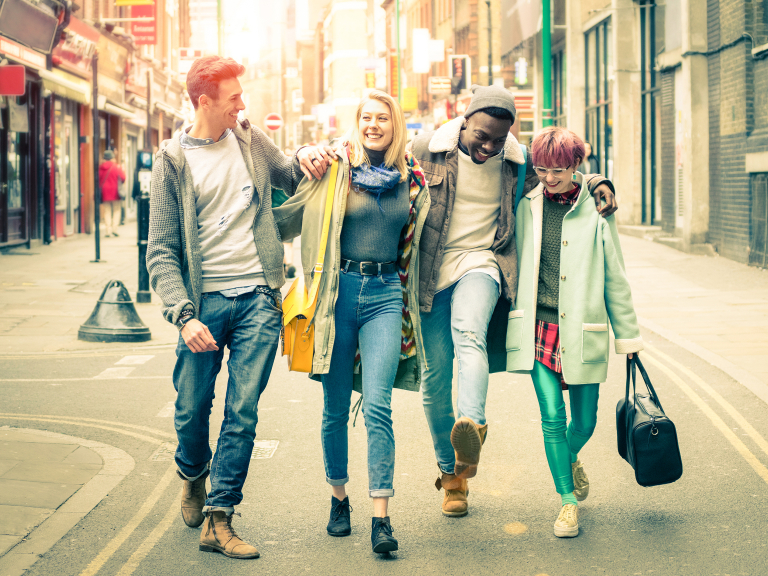 Back in December last year we announced thebestof Bromley's involvement with local youth charity JusB, and pledged our support to them for the coming year.

JusB provides several different projects providing advice and guidance, support, mentoring, music, half-term projects and a schools programme for the young people of Bromley.

It looks like the end of 2009 and beginning of 2010 is already proving successful for the youngsters who use their resources. The latest JusB newsletter includes testimonies from Lacey and Marcus, local teens who are really making the most of what's available to them through the charity.

Marcus has been going to JusB since he was about 10. His passions involve music and makes full use of the recording studio there. Last July, he performed at the Arts Training event at the Bromley Civic Centre, and it's clear he recognises the difference the support he has received at JusB has helped his confidence performing enormously. So much so, he went on to audition for Britain's got talent, with tutoring and guidance from his mentors. To quote Marcus: "With ongoing support from youth workers, such as Michael and the world famous Jerry, I feel that JusB is like a second home for me and a safe place to keep me away from the streets."
 
Lacey is a teenager who admits that before she found JusB a couple of years ago, she hung about on the streets and got into a lot of trouble with her group of friends. After being approached by a youth worker doing street work, JusB has given her a "safe place to hang out" with lots to offer them and a good network of support. She is now at college, with a work placement at the charity itself, and seems pleased to be able to give something back. "The best thing about JusB is that everyone is friends."



"Helping young people live their lives to the full is the central part of JusB's mission. We work with any young person, regardless of faith or ethnic background. JusB has a Christian foundation and we hope to develop more links with local churches and their youth activities."

JusB now has four quality marks. The most recent award was that of the Investing in Volunteers' standard, presented at their Christmas Party. Only 3 charities in the London Borough of Bromley have achieved this award (the others are Community Links Bromley and Bromley's Age Concern).


Find out more about what JusB has to offer, check out their website.


I look forward to following other JusB success stories as the year goes on.




Kim

Thank you for reading thebestof Bromley Blog. If you have something to say about Bromley and what's going on for you in this London Borough, we'd love to hear from you. Come and blog with us: email bromley@thebestof.co.uk

TheBestOfBromley Blog - what's on and what's gone

Kim Frances is a freelance writer and photographer with The Little White Studio.