It's here! We're very excited about our new look website!
16th May 2017
... Comments
---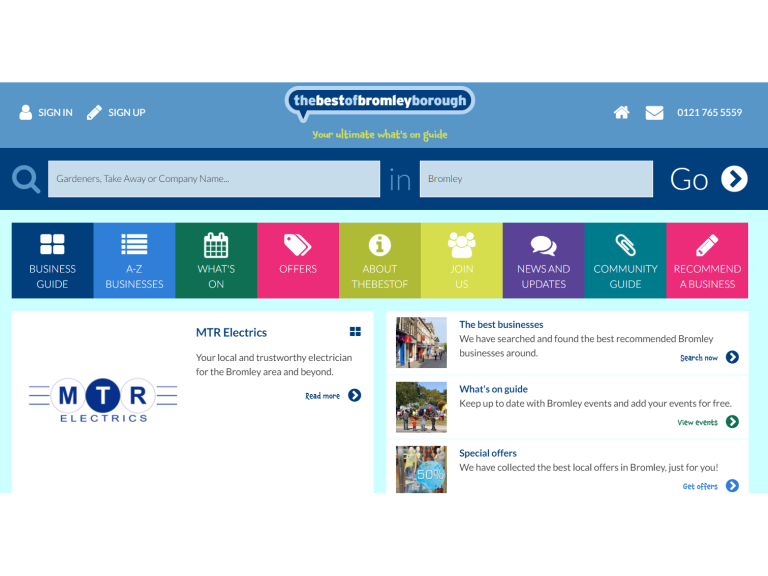 We're very excited!
After months of testing our new look website has arrived and we just love how it looks.
The new look is all about being professional but user friendly, with the main focus on user experience. 
One major factor of the relaunch is the fact that we now access websites in a very different way compared to just a few years ago. back in 2010 only 5% of people used their mobile phones to access the web. This increased to 25% just 3 years ago but now for the first time, accessing the web through mobile devices has overtaken the desktop.
So it follows that websites need to be mobile enabled and work effectively for the mobile user. 
Our new bestof Bromley website does just that - and with the change comes a fantatsic new look too. 
The site aims to be fully user friendly, easy to navigate and great to look at. The use of colour keeps things looking fresh and contemporary too.
So we'd love to invite you to take a look around the new site and see it all for yourself.
We hope you'll love it as much as we do!