Hunt the Easter Egg Hunt
30th March 2010
... Comments
---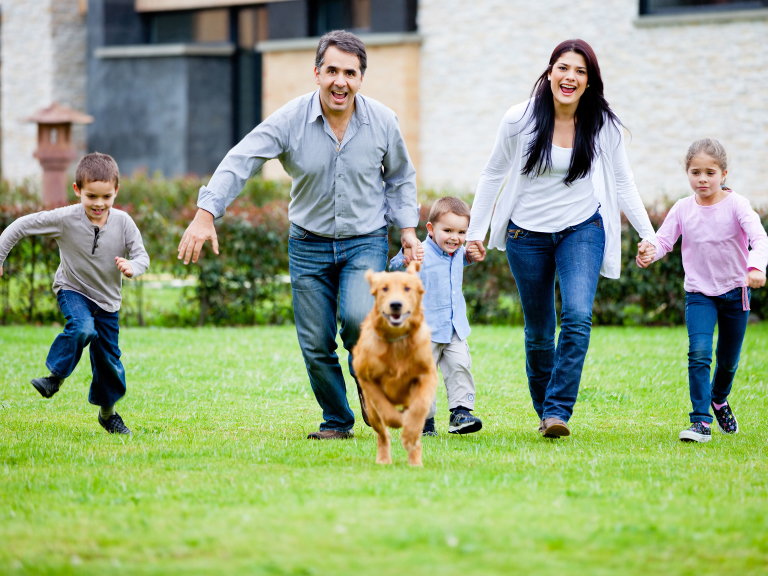 Last year we did our own little Easter Egg hunt in the garden. Whilst the kids enjoyed hooning round looking for small foil-covered eggs, we realised its limitations when Middle Child announced afterwards he didn't like them anyway so ended up with no treasure (poor chap), and frankly they were far too easy to find in the first place.

So we decided for this year we would take them to an organised Easter Egg Hunt and let someone else take the blame if was a 'bit rubbish'. Parental cop-out? No, just survival instincts.

A few years ago we spent Easter in Swanage in Dorset, and took part in a full-on Easter Egg Trail through the dunes and the brush behind the beach. The children absolutely loved it, and enjoyed the sense of competition with the other kids. No beaches in Bromley, but sand's not essential for Easter anyway is it?

I've had a quick look round for Easter Egg Hunts and other Eastery activities, and listed a few below for you.

There are loads of events, clubs and classes listed on thebestof Bromley's Events pages, so check it out for full listings.


Easter Egg Hunt at St Paul's Cray Library
01 April 2010 11:00am  To:  12:00pm
St Paul's Cray Library, Mickleham Road, St Paul`s Cray BR5 2RW
Come along and join in the fun.
How many will you find?
Phone: 020 8300 5454
E-Mail: stpaulscray.library@bromley.gov.uk

Easter Egg Hunt
High Elms Country Park, Shire Lane, Bromley

Friday 2nd April
The Easter Bunny has hidden all the eggs around the park - can you find them all?
Join this fun Easter Egg hunt, suitable for the whole family to have fun.
£2.10 per child
For more information call Bromley Countryside Service on 01689 862815

Easter Egg Hunt
Petts Wood Memorial Hall (Memorial Gardens), Orpington
Saturday 3rd April, 9am - 5pm
The Maypole Project has organised a family fun day at Petts Wood Memorial Gardens, which will include an easter egg hunt, bouncy castle and refreshments. There will also be a stall promoting the team that will climb Mt.Kilimanjaro for The Maypole Project in October.

For details, please contact Phil Price on 01689 898 910
or e-mail phillipprice@themaypoleproject.co.uk


Free Easter Egg Hunt
Priory Gardens, High Street, Orpington
Monday 5th April
11.00am - 12.30pm
The Friends of Priory Gardens are hosting a free Easter egg hunt for all children aged between 5 and 10 years old to beat holiday boredom!
For more information please phone 01689 831912
or email s.vassie@ntlworld.com


Eggstravagant Eggs
Bromley Museum, The Priory, Church Hill, Orpington
6th - 8th April, 2pm - 4pm, Bromley Museum
Join and make an egg fit for a king - decorate it in the style of Faberge!
Activities aimed at children 4+, must be accompanied by an adult.
Drop in anytime, at busy times there may be a short wait to join in.
£1 per child
For more information please contact Bromley Museum Service on
01689 873826
or email bromley.museum@bromley.gov.uk


Barracudas Easter Activity Camp, Farringtons School, Perry Street, Chislehurst, Bromley
Tuesday 6th - Friday 16th April, 8am - 6pm
Come along to exciting day camps jam packed with fun activities! Children will take part in a wide
variety of activities including sports, arts & crafts, mad science and much much more!
Parents can have total peace of mind as all staff are CRB checked and Barracudas is OFSTED
registered.
For more information please visit
www.barracudas.co.uk


Kim

Thank you for reading thebestof Bromley Blog. If you have something to say about Bromley and what's going on for you in this London Borough, we'd love to hear from you. Come and blog with us: email bromley@thebestof.co.uk

TheBestOfBromley Blog - what's on and what's gone

Kim Frances is a freelance writer and photographer with The Little White Studio.