Disability Awareness Week at The Glades
16th June 2010
... Comments
---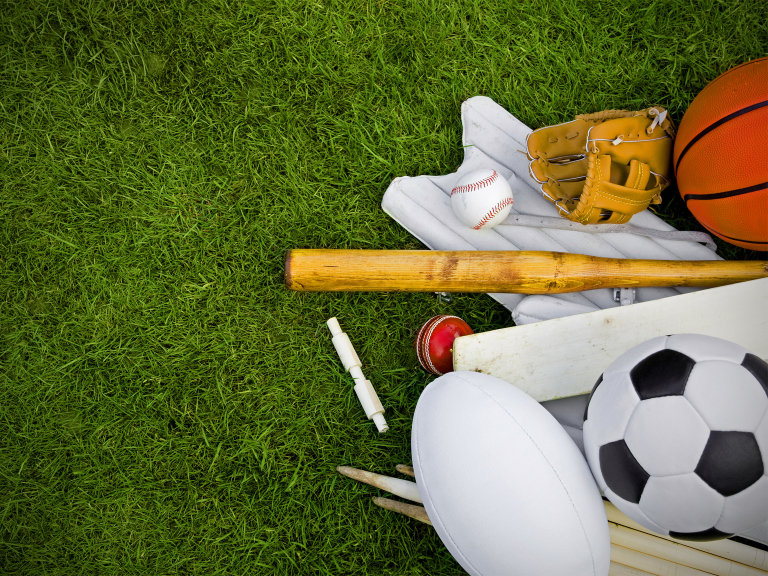 Britain's first blind CYQ qualified fitness instructor James O'Driscoll will launch Disability Awareness Week at Bromley's The Glades from 5th to 11th July 2010, along with Mayor of Bromley Cllr george taylor and Exec Cllr for Adult and Community Services.

It's a fantastic coup to get James O'Driscoll involved for Bromley's participation in Disability Awareness week, as he has been an inspiration for many people in and out of the sporting community.

The official launch is at 11am by the local sports coach on Monday 5th July.

Magpie Dance, award winning dance troupe for people with learning difficulties based at The Churchill Theatre, will be performing a free interactive workshop between 11am and midday, for anyone who wishes to join in.

Playing a pivotal role in the week's activities is The Glades' Shopmobility partner, Scooter and Mobilitymart, with demonstrations  and displays of mobility vehicles, wheelchairs and a range of other aids.

Below is a full description of the events and activities going on during Disability Awareness Week, and those partners and associations involved:



---


Monday 5 July will also see Bromley Mencap explaining their services for those with learning disabilities, while Pride Mobility will give advice on purchasing electric riser/recliner chairs.
 
On Tuesday 6 July, Kent Association for the Blind will offer interactive trials so that shoppers can experience first-hand the difficulties encountered by blind people when carrying out everyday tasks such as filling a cup or finding the right coins. In addition, Disability Voice Bromley and X By X – two independent organisations that represent the views of physically disabled people and their carers and lobby local government on social care issues – will be talking to shoppers about their work and the needs of their members. Also present will be Deaf Access, a local charity that helps deaf and hard of hearing people to improve and maintain their independence by providing information and support.
 
On Wednesday 7 July, the Glades will be welcoming the London Borough of Bromley's Specialist Support and Disability Service, who will explain the various support mechanisms that are available for local families with a disabled child – including short breaks that enable the child to have an enjoyable social experience, while providing a valuable break for the carer.

Then on Thursday 8 July, the charity Headway will be in the centre, providing information on the services available to those affected by brain injuries.
 
On Friday 9 July, Age Concern Bromley, one of the beneficiaries of last year's Glades Charity Appeal, will return to the shopping centre to give advice on concerns for the elderly, alongside Bromley Borough Council's Adult & Community Services Team. Representatives of Bromley District Talking News, the charity that makes printed news accessible for blind and visually impaired people, will also be in the centre. Plus there'll be advice on bath lifts from leading supplier, Drive Mobility.
 
Saturday 10 July will see Bromley District Talking News present again, which also hosts the welcome return of another beneficiary of the 2009 Glades Charity Appeal. Bromley Deaf Children's Society – whose members experienced an exclusive 'meet & greet' with the leading street dance troupe DIVERSITY back in November – will be back at the Glades to teach shoppers some sign language.

Win a travel scooter or a wheelchair
Shoppers are invited to take part in the Glades' Disability Awareness Week Free Prize Draw for the chance to win a fabulous, Rascal Eco 4 motorised travel scooter or a Rascal 135 aluminium wheelchair, supplied courtesy of Scooter & Mobilitymart and Electric Mobility respectively. To enter, readers simply need to fill in a form at Customer Services at the Glades or complete their details on line at www.theglades.uk.com .
 

Experience the ease of Shopmobility
Last autumn, the Glades invested in a major refurbishment of its Shopmobility Centre, which provides free hire of scooters and wheelchairs for disabled or infirm shoppers, as well as validation of tickets for free car parking and advice on all the facilities for the disabled within the centre. Located on car park level one, the service is operated by experienced local supplier, Scooter & Mobilitymart, which supplies an incredible range of over 15,000 mobility aids.
 
Scooter & Mobilitymart is an established, family-run business, which has served the local community for almost a decade. Comments Sean Scrowther, Director of Scooter & Mobilitymart, "We're delighted that the Glades is hosting the Disability Awareness Week. Over 5000 customers regularly use the Shopmobility scheme here, so disabled and infirm shoppers are a key group and it's very important that their needs are understood and their views are heard."
 
The Shopmobility Centre is open from 8.30am to 5.00pm Mondays to Fridays, 8.30am to 7.00pm on Thursdays, 8.30am to 5.30pm on Saturdays and 10.30am to 4.00pm on Sundays.



Kim

Do you have something to say about this post? It's quick and easy to leave a comment beneath this thread - you don't even have to register.


Thank you for reading thebestof Bromley Blog. If you have something to say about Bromley and what's going on for you in this London Borough, we'd love to hear from you. Come and blog with us: email bromley@thebestof.co.uk

TheBestOfBromley Blog - what's on and what's gone

Kim Frances is a freelance writer and photographer with The Little White Studio.