Dementia Awareness Week
13th May 2014
... Comments
---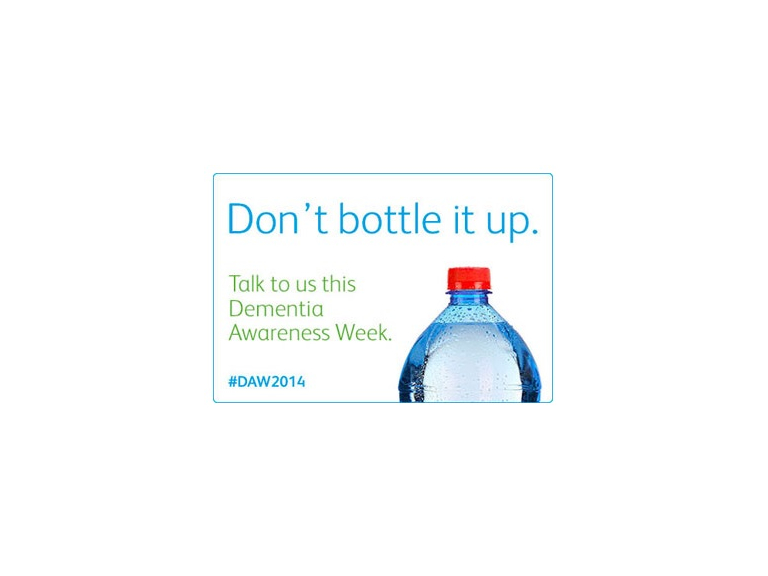 Dementia can be a difficult subject to talk about, you might be worried that you, or someone close to you may have dementia. We are all guilty of burying our heads in the sand from time to time. But if you are seriously concerned and the problem continues then it is important to talk to someone to talk about it. Knowing what you are dealing with and taking control of the situation can help you get on with your life.
Dementia Awareness Week (18-24 May 2014) is all about not bottling up and learning to open  up and getting help for you and your loved ones.  Bromley Council funds and works closely with experts in the field to help improve the care and experience of those who are living with dementia and is using Dementia Awareness Week to highlight the range of services and support within the Bromley Borough and surrounding areas.
Early diagnosis is important in helping people plan for the future and understand the action that they are able to take to maintain their health and wellbeing. Speaking to your GP is the first step to helping you or your loved ones.
There are a few open afternoons coming up within the Bromley Borough for you to come along to.   
Wednesday, 21st May 2014 , 2pm to 4pm at the Specialist Dementia Care Centre, Garden Room, Chislehurst.  Age UK Bromley and Greenwich are holding an Open Afternoon where people can come along to the Centre and find out more about their services.  Contact 020 8315 1878 for more information
Thursday 22nd  May, 1030am to 1230pm in Bromley Baptist Church, Park Road, BR1 3HJ.  The Alzheimer's Society is running information sessions about Dementia Friends, as part of a high profile national campaign to create a network of Dementia Friends across England by 2015.  Contact the Alzheimer's Society on 020 8460 9245 for more information.
Thursday, 22nd  May, 2pm to 4pm at the Dementia Café and drop in centre, St Edmunds Church Hall, Village Way, BR3 3NA.  Age UK Bromley and Greenwich are holding an Open Afternoon. Contact 020 8315 1878 for more information.