Christmas? Already?
11th October 2010
... Comments
---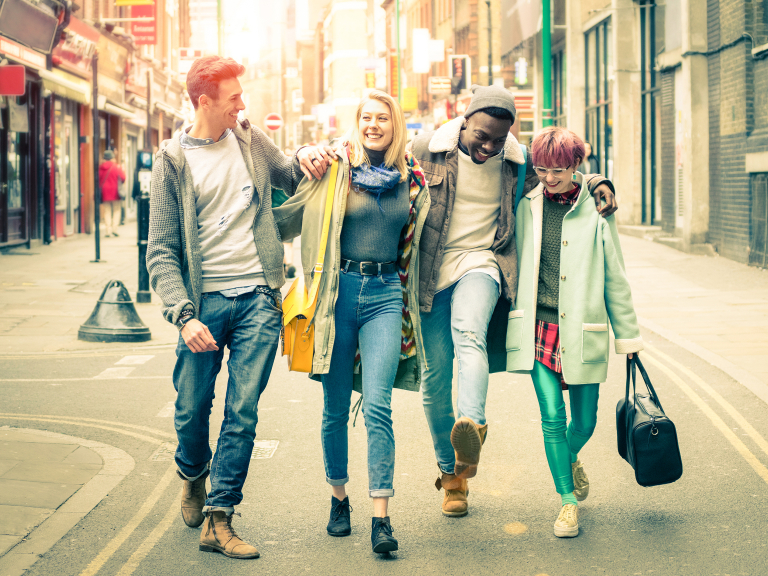 Okay so it's not even half way through October yet, and the Christmas press releases are already hitting my inbox!

This one, the very first of 2010, gives details of some of the Christmas delights and charity events that will be coming to The Glades this 2010 festive season.

thebestof Bromley will obviously be bringing you more in the way of Halloween activities, Bonfire Night events and Fireworks displays over the coming weeks, but let's in the meantime kick off the winter season (not that you'd believe it from the sun outside my window) with a bit of Christmas cheer....


----------



• Enthralling 3D animation plus the chance to meet Father Christmas

• Magical 12-metre-tall Enchanted Castle to tower over Central Atrium

• Brand-new decorations for the malls add to the seasonal spirit

• Gifts from the Heart returns, in association with The Salvation Army

• Carol singers to raise money for worthy local charities

• Family Fun Day on 14 November kicks off the festivities
 
It's all happening at the Glades this Christmas. In a move that's sure to delight kids in the Bromley area, the shopping centre has raised the bar in its Christmas experience this year. The Glades will be offering youngsters a sensational 3D animation entitled "Rocket the Reindeer™". Featuring a cute reindeer called Rocket and his friend, the Cheeky Snowman, the stereoscopic film will be shown deep within a breathtaking, 12-metre-tall Enchanted Castle, built especially for the festive season. Visitors will experience a magical sleigh ride as the delightful story of Rocket and his missing antler unfolds. Included in the ticket price is a group meeting with Santa himself, who will give each child a special gift – and, for a small additional fee, children can also have their photo taken with him. This wonderful Christmas experience is available from Monday 8 November until Christmas Eve and booking is strongly recommended.
 
This year the Glades will be festooned with brand-new Christmas decorations in shades of purple, pink and blue. Contemporary in style and sparkling with strings of energy-efficient lights, the new decorations feature magnificent 'ice trees' and 'bauble cascades' that are suspended and reach up to 10 metres in drop.
 
Many local people will be delighted to hear that the Glades will once again be supporting the Gifts from the Heart appeal, in association with The Salvation Army. A special Christmas tree in the shopping centre's Debenhams Atrium will feature heart-shaped decorations that bear the Christian name and age of a less fortunate child who lives locally and has been nominated by Social Services, for whom shoppers can purchase a suitable gift to leave, unwrapped, at Customer Services. Explains the Glades' Marketing Manager, Maria Cooper, "Our customers and staff have shown strong support for this appeal in the past – with over 2,500 toys donated last year – and we hope that they will show the same generosity of spirit this Christmas. As a token of our appreciation, all donors will receive a commemorative Christmas bauble."
 
Adding yet more festive cheer to the Glades throughout December will be a number of groups of carol singers, who will be representing various local charities and raising much-needed funds through coin collections.
 
To get the countdown to Christmas kick-started, the Glades is once again hosting its Family Fun Day. Taking place from 11am until 5pm on Sunday 14 November, the event will feature the real-life characters of Rocket the Reindeer™ and the Cheeky Snowman, who will meet and greet children on the malls, plus children's entertainers such as stilt walkers, balloon modellers and face painters.
 
Finally, Christmas wouldn't be Christmas without a few gift purchases and the Glades is once again offering a great Gift Card incentive. Shoppers spending £60 or more on Glades Gift Cards – which they can either give as gifts or use themselves to shop for loved ones – will receive a free bottle of wine.


---------


Kim

Do you have something to say about this post? It's quick and easy to leave a comment beneath this thread - you don't even have to register.


Thank you for reading thebestof Bromley Blog. If you have something to say about Bromley and what's going on for you in this London Borough, we'd love to hear from you. Come and blog with us: email bromley@thebestof.co.uk

TheBestOfBromley Blog - what's on and what's gone

Kim Frances is a freelance writer and photographer with The Little White Studio.