Afternoon tea at The Bromley Court Hotel.
26th September 2016
... Comments
---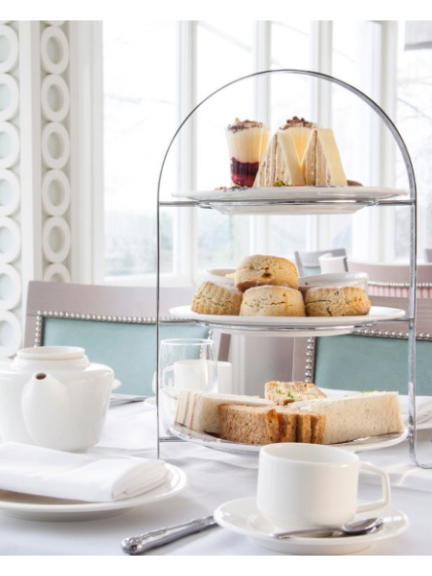 We all like a treat every now and again - and I'm no exception. Sometimes it's especially nice to share that treat with someone, and afternoon tea at the Bromley Court Hotel is a superb example of one of those times!
This is a great one to do with your Mum, or your Nan, or even take your daughter along for some bonding time in a fantastic setting.
Afternoon tea is steeped in history - and long may it last! It's believed to have begun in the mid 1800s as a light meal enjoyed by the wealthier classes between 4 & 6 pm, to break up the other two meals of the day: breakfast and the evening meal at about 8pm. These days it's more of a celebration activity, something that people tend to indulge in at a hotel, and we can't speak highly enough of the experience at the Bromley Court Hotel.
It all happens in the Garden Restaurant, which is just perfect. The room is spacious, light and airy, and has the most wonderful views over the gardens. It's a little taste of luxury right on our doorstep! In warmer weather you can even enjoy your afternoon tea out on the patio.
The menu doesn't disappoint either. You'll begin with an excellent array of and then it's time to indulge your sweet tooth with a selection of cakes, all made by the talented pastry chef. 
To enjoy the experience for yourself all you need to do is reserve your table for afternoon tea at least 24 hours in advance. It's served throughout the week between 2pm and 5pm. Just call 0208 461 8600 or click here to book online.
Who's up for it?!