New and old media combine at The Best of Bristol Exhibition
4th October 2011
... Comments
---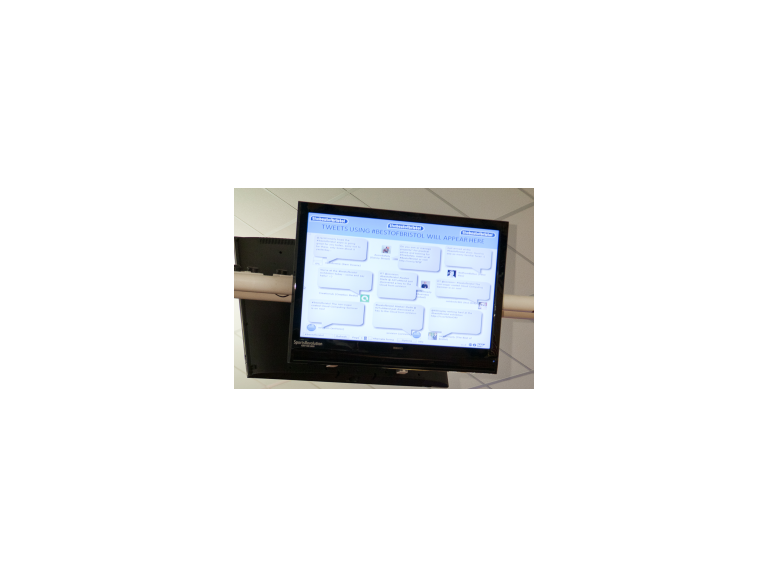 With the buzz around Social Media and online marketing for big consumer brands and smaller sme's many people suggest there is less space for traditional media in their marketing. Perhaps we managed to find the perfect balance at the FSB Best of Bristol Business Exhibition this week at Ashton Gate stadium.
We took the opportunity at our exhibition to create a mini-campaign, whereby traditional marketing could be enhanced by online marketing through spreading an online buzz about an offline event!  We have spent a lot of time organising the event and promoting the expo through various methods of communication that have been tried and tested at our previous events such as e-mail marketing, networking and business magazines.
However...
We also set up a social media hashtag for the expo (#BestofBristol) in anticipation that the physical crowd at the exhibition and the Twitter crowd using the #hashtag would overlap heavily; which they did.  The social media campaign is quite targeted and tactical, and executed on a live twitter stream following the #bestofbristol at the exhibition on over 20 screens throughout the conference facility at Ashton Gate. We used the #hashtag online, before and after the expo on Twitter and LinkedIn in both promotional messages and informative message regarding seminars and exhibitors attending etc. this helped imbed the # in to users minds and encourage them to use it in their own tweets about the expo
Looking at the measurements we have seen that on the day (Tuesday 27/092011) the #bestofbristol was used over 400 times and trended in Bristol (www.trendsmap.com).  Using software such as 'Tweetreach.com' we are able to see that the #hashtag made an impression on over 20,000 people/businesses on Twitter! This takes in to account the number of followers that each person who tweeted has. Thus resulting in a very beneficial
Another social media platform we have used around the exhibition is LinkedIn.  We set up a group for exhibitors and delegates both past present (and future?) to pre and post network within the LinkedIn group platform.  This engages users to promote themselves, their businesses, offer advice on exhibiting and aid us in collecting feedback, and communicating with our clients and prospects.
Both these platforms and many more added to the buzz that we saw on the day and encouraged many people who may not have seen our promotion to come and see what the online hype was all about.  It has also helped grow our presence on Twitter with targeted and very valuable followers.
You will soon be able to see images of the live twitter feed we had showing here: http://www.businesssorted.com/exhibition-company-gallery
Follow me on Twitter: @jackkinnerly #bestofbristol