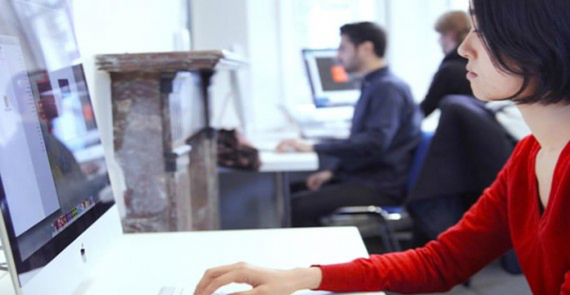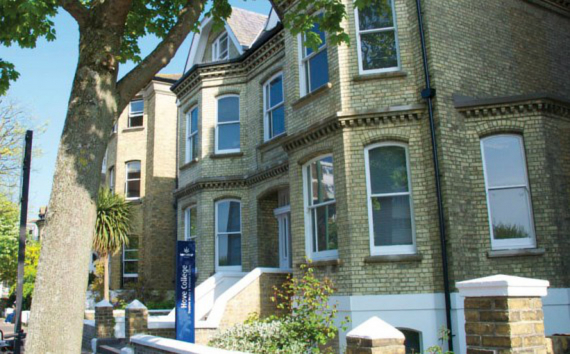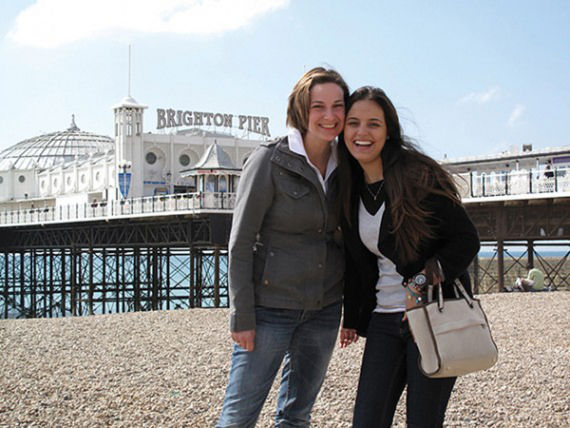 about us
Hove College is Brighton and Hove's premier private further education college, offering career enhancing courses and training of the highest quality in one of the UK's most desirable locations. See our 2016 Prospectus for full & part-time courses in web design, digital design, motion graphics, media, marketing and e-commerce.

Hove College
Brighton's College of Creativity
Hove College, founded in 1977, is a leading UK international design college which has successfully prepared thousands of individuals like you for rewarding careers in both the UK and worldwide.
They specialise in cutting-edge 'new media' business and I.T. training built around skills that are in real demand in the world of modern commerce. In a fast-moving sector, your training at Hove College is a sure stepping-stone to success in your chosen field.
All the tutors at Hove College are actual practitioners from industry. This makes them ideally placed to ensure that your learning is relevant to the commercial world of new media, e-Business and design.
Exceptional Location and Facilities
---
Set in the leafy peaceful heart of Hove, a short walk from its many shops, cafes and restaurant, Hove College offers a safe study environment in residential surroundings within easy reach of the beach.
It is close to Hove Station, is well served by buses and is also within walking distance of Brighton's city centre. 
Brighton is famous as one of the UK's cultural hubs and has a truly cosmopolitan environment. It hosts a growing number of entrepreneurial art, digital and technology businesses making it a centre for creative industries in the south east. Brighton and Hove is an hour away from London.
The College has hi-tech computer training rooms, fully equipped with modern iMacs and 24 hour Internet access. The training rooms are bright and airy and equiped with presentation facilities and interactive whiteboards. Outside of study hours students can relax in a leafy garden or use free Internet facilities, including the latest wireless roaming technology.
A Supportive Environment
---
One of the main reasons for you to choose Hove College is its friendly and supportive atmosphere. Making friends is easy and the learning is fun yet professional.
Class sizes are deliberately small, with no more than 12 students in each group. This small class size, coupled with a high standard of teaching, means that before long you will be achieving results beyond expectations.
" Pastoral support for students is excellent. Students are all very positive about the care, guidance and suuport they receive; they all know who to approach if they have any personal problems and say there have been no instances of bullying or harassment." 
ISI Report, 2011
Full or Part-time Courses to Suit
---
Hove College offers a range of courses focused on preparing students for an exciting career in the fast growing, commercial world of new media graphics and the Internet. Day-time courses lead to recognised qualifications externally validated by the Open College Network.
2 Year Advanced Diploma Courses
- Digital Design Advanced Diploma
- Creative Communications Advanced Diploma
- Motion Graphics & Film Advanced Diploma
- Global EBusiness Advanced Diploma
36 Week Diploma Courses
- Digital Design Diploma *
- Creative Communications Diploma *
- Web Design Diploma *
- Global E-Business Diploma
- Motion Graphics & Film Diploma
* Can be studied as 18 week fast-track option.
18 Week Certificate Courses
- Digital Design Certificate
- Creative Communications Certificate
- Web Design Certificate
- Global E-Business Certificate
- Internet Marketing Certificate
- Motion Graphics & Film Certificate
Summer Course
Digital Design Certificate (10 weeks intensive)
Choice of enrolment pathways
Uniquely flexible study options
Evening Courses
A wide variety of evening courses available.
START DATES ARE IN FEBRUARY / JULY / SEPTEMBER.
CLICK HERE FOR FURTHER INFORMATION
How to Apply 
---
Hove College can cater for your individual needs as a UK, European or International Student (from outside of the E.U.).
Prospective students are encouraged to visit the College for you to experience at first-hand the learning environment and to benefit from best advice on course selection.
Click here for full information on the application procedure.
Have any questions? Call us on 01273 772577 
---
Hove College
Stuart House
48 Cromwell Road
Brighton & Hove
BN3 3ER
Tel: +44 (0)1273 772577
Email: courses@hovecollege.co.uk
Web: www.hovecollege.co.uk 
---
"Students' attainment is excellent. Retention rates are good and achievement rates are very high for those who complete courses. In 2010/11 the majority of students received high grades. Three students received world academic awards. "
ISI Report 2011
Contact us

Hove College
Stuart House
48 Cromwell Road
Brighton & Hove

BN3 3ER

Email us now

Visit our website

find us here

useful downloads

follow us

This is a live stream from Twitter - not the voice of thebestof!