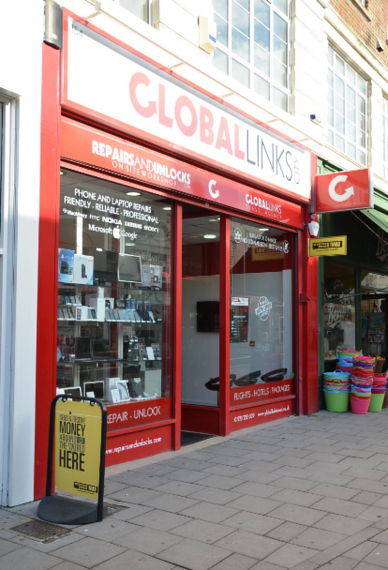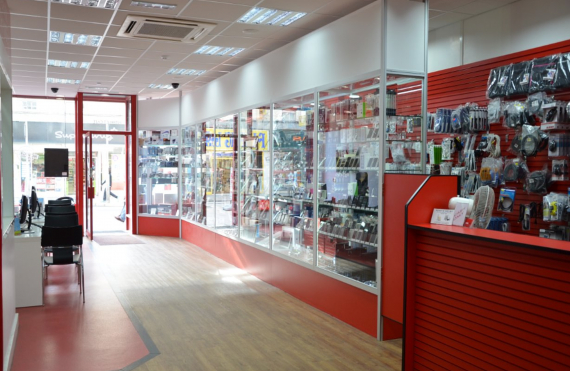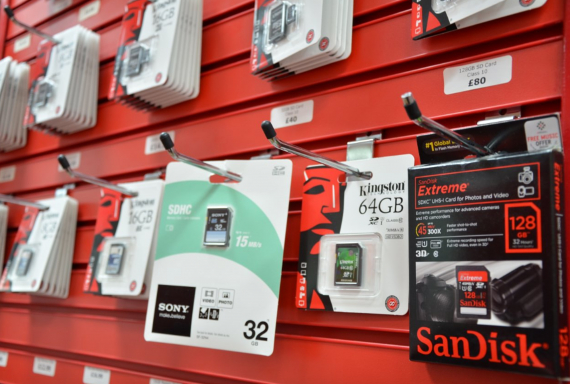 about us
Global Links is a Mobile, Laptop and PC, Retail and Repair Shop on Western Road, Brighton. They are the largest electronics exchange and repair centre in the city. Visit them to buy, sell, repair or exchange your mobile or laptop.
Global Links
Your Local Electronics Exchange and Repair Shop in Brighton and Hove
Global Links
 have been providing repair and exchange services for mobiles and electronic gadgets in the locality since 2005. We
 are Brighton & Hove's largest electronics exchange and repair centre, based in the city centre on Western Road.
Over this time we have built an outstanding reputation for service, quality and professionalism and enjoy repeat business from many customers.
The staff at Global Links are experts in providing efficient and cost effective repairs for a wide range of devices including the complete Apple, Android and Windows ranges.
As an iTechnician Approved Repair Centre, we can offer you specialist repairs for your Apple goods from iPhones, iPods and iPads to MacBooks and iMacs. 
With an on-site workshop and open 7 days a week, all year round, we aim for the quickest turnaround time for all repairs and pride ourselves on the professionalism of our work. 
---
Visit Global Links today at:
 
154 Western Road,
Brighton,
East Sussex,
BN1 2DA
Tel: 01273 357687
---
Shop Opening Times:
Monday 10am - 7pm
Tuesday 10am - 7pm
Wednesday 10am - 7pm
Thursday 10am - 8pm
Friday 10am - 7pm
Saturday 10am - 7pm
Sunday 11am - 6pm
Opening times may vary on public holidays.
---
We buy, sell and exchange

Global Links also provide a buy, sell and exchange service for technology and entertainment products. If you have an unwanted device or fancy a change then the friendly staff are on hand to offer a range of options for you to have the perfect device for your needs.
With the largest display and variety of mobile phones, laptops, tablets, PCs, TVs and cameras in Brighton & Hove and with a wide range of accessories, peripherals and components we have everything you're looking for. New and used items for sale include:
Laptops & Desktops

Tablets

Consoles

Smart Phones 

Netbooks

Macs, MacBooks & iPads

Computer Peripherals and Accessories
We are always aiming to buy, sell and exchange at the most competitive prices; no one pays you more or sells to you for less. So if your looking to sell or buy something give us a ring on 01273 357687 and let us quote you happy.
Global Links repairs and unlocking services
At our in-house, authorised and approved repair centre; we can repair and unlock anything and everything electronic all under one roof. We use only the finest quality replacement parts and offer you warranties on work undertaken.

We repair all major branded device, ranging from tablets to desktops, and phones to laptops. Our technicians specialise in Apple products, whether you have problems with a mac, iPad, iPhone or even an iPod we can resolve any issues from water damage to cracked screens. All types of repairs are undertaken including common faults such as:
 
Broken screens

Damaged ports

Broken buttons

'Locked' devices

Phone Unlocking

Games Console Repairs

Laptop, iMac and Pc repairs

Digital Camera Repairs

Tablet Repairs
Global Links is open seven days a week, all year round. So just drop your device into our store for a free on the spot quote or even send it by post.
Business to Business Services
We understand the dependency of businesses on today's technology, and that when it goes wrong it can be devastating.
We are here to listen and to get your equipment back up and running in as short a time as possible.
If you are a local business, whether it's privately owned or corporate we can cater for you, drop us a line or even give us a ring to find out our special trade prices on our services, spare parts and accessories.
Contact us

So if you are looking for computer repairs, laptop repairs, mobile phone screen repairs, iPad repairs and computers for sale in Brighton and Hove call Global Links on 01273 357687
Contact us

154 Western Road
The City of Brighton and Hove

BN1 2DA

Email us now

Visit our website

find us here

accreditations


iTechnician Approved Repair Centre