Top contenders in the Northern Ireland Hospitality Awards 2018 are to be honoured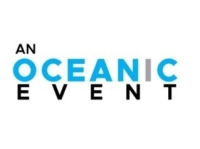 Creative Oceanic are delighted to announce the second Northern Ireland Hospitality Awards, following the last year's enormous success. After a tremendous response from the public over the past months with hundreds of nominations received, the finalists have been complied.
The black-tie event will be held at The Crowne Plaza Hotel, Belfast on Monday, October 8.
The hospitality awards are back to celebrate the hard work and achievements of the professionals and businesses in the country's hospitality industry. They also aim to acknowledge those who make a difference in this sector as well as the efforts that the professionals put in ensuring their customers always receive high-quality services and unforgettable experiences.
Creative Oceanic have been delivering awards ceremonies over the last ten years in nine different cities including Belfast, London, Glasgow, Cardiff, Manchester Leicester, Birmingham, Dublin and Toronto. Creative Oceanic has been successfully delivering awards in the hospitality, food, hair and beauty and independent retail sector.
Irfan Younis CEO of Creative Oceanic said: "Working for the hospitality industry can be challenging at times and these awards aim to recognise those who have succeeded in this sector, despite the difficulties. There are people who have dedicated their whole career in making the country a friendly and welcoming place for visitors. It is time to give those professionals the recognition they deserve.
"The Northern Ireland hospitality industry is a huge contributor to the country's revenue and these awards will seek to honour those who enhance its reputation, nationally and internationally. We would like to congratulate all the finalists for their nomination and wish them the best of luck."
The full list with the finalists can be found on our blog.
---
All content and images provided by www.creativeoceanic.com
Creative Oceanic are organisers of all aspects of the Awards from the event management through to the public and media relations aspects. We organise over 70 awards a year in Glasgow, Manchester, Birmingham, London, Belfast and Dublin.