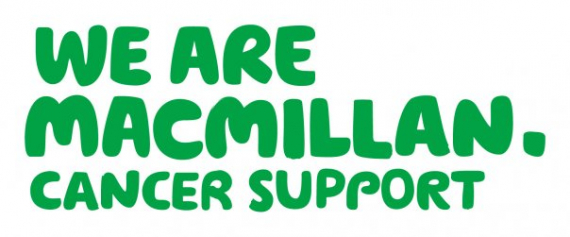 about us
Macmillan Cancer Support is a very well established charity in the UK.
Macmillan Cancer Support is one of the most well known and helpful charitable organisations in the UK. More than one in three of us will get cancer. For most of us, it will be the toughest fight we ever face. And the feelings of loneliness and isolation that so many people experience make it even harder. No one should face cancer alone. And with your support, no one will. Together, we are all Macmillan Cancer Support.
We are a source of support, helping with all the things that people affected by cancer want and need. It's not only patients who live with cancer, so we also help carers, families and communities.
We guide people through the system, supporting them every step of the way.
But we give so much more than medical help.
People need practical support at home, so we provide anything from some precious time off for a carer, to a lift to the hospital. People need emotional support, so we listen, advise and share information though our cancer support specialists.
Currently in Bedfordshire we have around 50 Macmillan health professionals, including nurses, dieticians, consultants and radiographers.
If you have any questions about cancer, need support or just someone to talk to, please phone the Macmillan help line on 0808 808 0000 (Monday to Friday, 9am-8pm) or visit www.macmillan.org.uk
How you can help us?
We rely on people from all walks of life to raise money for our charity. Without them, we wouldn't be able to fund our vital services and develop new ways to support people affected by cancer.
Giving up a little bit of your time to raise some money for Macmillan can be really rewarding. You'll feel a real sense of pride for helping to improve the lives of people affected by cancer. You'll meet new people. And you'll have plenty of opportunities to have some fun.
Our dedicated fundraising team would love to hear from you please call 0300 1000 200 to see how you could help us.
Contact us




Email us now

Visit our website

follow us

This is a live stream from Twitter - not the voice of thebestof!

find us on facebook