Supreme two days at Hunstrete Carp Fishing! 18/08/13 – 19/08/13
22nd August 2013
... Comments
---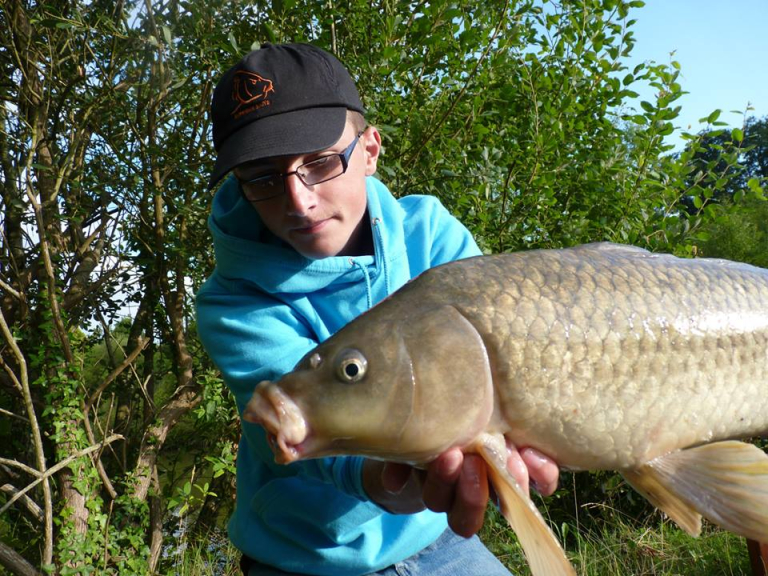 Hey its Luke here, Riki and I recently went to Hunstrete and we possibly could describe it as our best two days of fishing this year so far! We went out to field test some new bait for Supreme Baits and to also have a bit of fun, like we always do hopefully catching as many fish as possible. We fished Hunstrete's Bridge Pool for 2 days in a row. On the first day we tested a new secret bait that we can't tell you ;) that is still in development at Supreme Baits. We had a few out on it… But on the first day of our two day expedition the lake wasn't fishing very well. It was really hard to get bites. Here are some of the fish we caught on the first day. They were all caught using Supreme Smoothie.
DAY 2
So, its day 2 of our expedition, when we arrived the lake wasn't busy at all (maybe because it's a Monday and people are at work…). This was a good thing as the fish wouldn't feel too pressured. We started off on pegs 17 & 18 as the double peg 15 & 16 was taken. I had a few from my peg.
On the other side of the bank Riki had 2. Both of them were caught on the secret bait ;) The first fish is the first ever fish to be caught on it! So it was a proud moment!
We were also joined by my Grandad Tony, who had these two stunners using a maggot feeder and a boilie as the hook bait in mid water!
By mid-day the people on pegs 15 & 16 went home so we jumped at the opportunity to move pegs as ours had gone very quiet. When we moved we caught loads, on the Supreme Smoothie, all tight to the island with minimal feed as well. Here are the fish we caught!
As you can see we had an awesome two days on Hunstrete's Bridge Pool. You will now be happy to know, we now have all of the equipment needed to fish Hunstrete's Main Lake. We are going to be doing a lot of sessions there, trying to catch a real big one! Tight Lines Luke