Screamer of a run on Hunstrete Lake - Bath Angling
17th October 2013
... Comments
---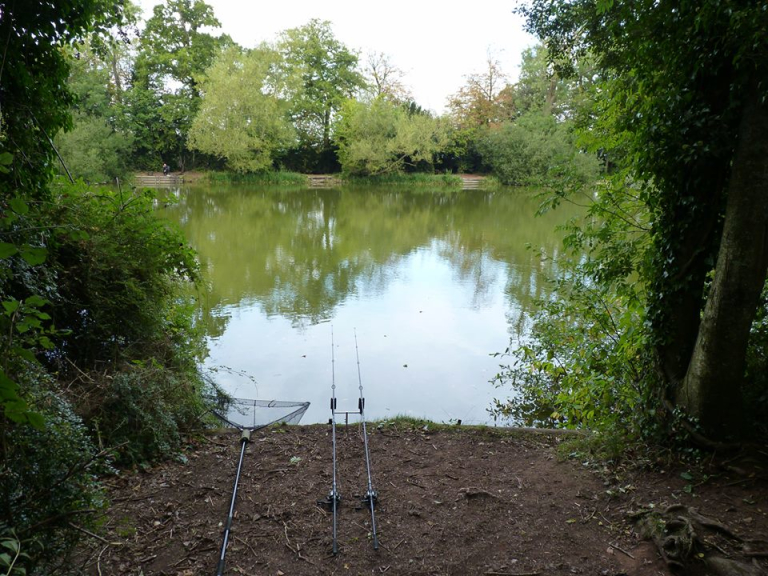 Hi guys its Luke here! On Saturday (12/10/13) Riki and I had a session on the Hunstrete Complex. We were also joined by James and we started the day by fishing Bridge Pool. The aim of the session was for all of us to have a little social as we are all members of Team Supreme Baits!
The weather forcast for the day was very bad so we all came prepared for the worse weather with all of our waterproofs and thermals to keep us warm. After a few hours on Bridge Pool things were going really slow. I had already lost 2 fish… Riki hadn't had a single bite and James had a couple bites but nothing materialised. James and Riki went for a quick walk around and according to some fisherman a few fish had come out of main lake the night before and the pegs were free. So, we quickly hopped onto those pegs and cast out! 2 hours in and my alarm came to life! First of all I thought it was vicious liner. I left it for a few extra seconds. The line was still peeling of my reel, so I picked up into it! I hooked something that felt big, and I played the fish for about 30 seconds until it came off… GUTTED! This was only my 3rd session on the lake and I had already hooked into something. I wasn't too disappointed because I still have all the time in the world and this experience just makes me more determined than ever! I know that I'm doing something right! Just got to put in the time and fingers crossed we will land something big!
After that incident I only had a couple of liners for the rest of the day. James & Riki had a couple of knocks on their rods but nothing significant. For bait we were using Supreme Orange & Aniseed and also Spicy Seafood! We were scattering a handful of boilies around our hook baits and then all we could do is wait. On the same day one of the other Supreme Baits team member landed "The Pig" at 36lb 4oz on the spicy seafood! It's an awesome bit of bait! I said from the beginning when using this bait it singles out the bigger fish and that just proves my point!
Also could you please like our Facebook Page? All you have to do is click on the link below! www.Facebook.com/BathAngling Tight Lines Luke