Results Love Campaign 2013
18th February 2013
... Comments
---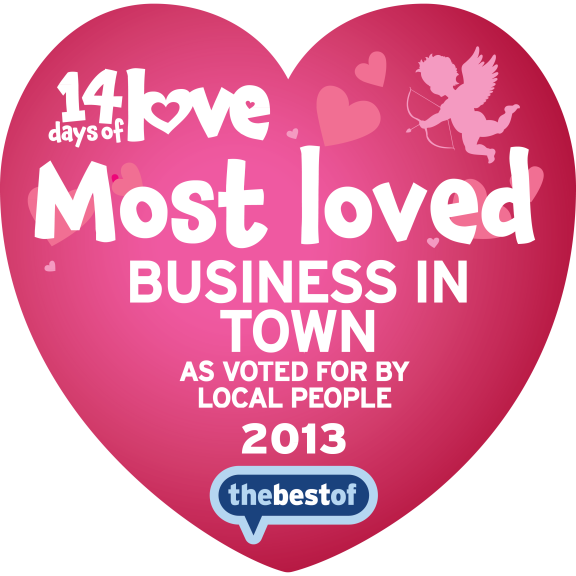 Frontlinestyle in Bath is voted the Most Loved Business in Bath in National Competition.
Valentines is a special time of year for all those in love. It is a time when loved ones go out of their way to show they care. With times being tough thebestofbath have been encouraging local residents to do the same and make an extra effort to show how much they appreciate the great businesses here in Bath.

James Tribe of thebestofbath said, "It's been so exciting to see such a huge number of people actively talking about the great local businesses and demonstrating their feelings by voting in the 14 Days of Love. It just goes to show how much our communities are supporting our local Bath independent businesses, which is great news for the British high street especially during difficult economic times. Small businesses are the engine room of our economy and lots of local business owners – and their loyal staff – are feeling great today because their efforts have been recognised and appreciated by so many of their customers." 



Top 10 Most loved Businesses in Bath 2013 as voted by local people:
1 Frontlinestyle                      
2 Ashman Jones Vets             
3 Vizion                                 
4 Vibe fitness                         
5 Appoint recruitment            
6 The Jazz Café                      
7 Zest lettings                        
8 Bath Zumba Fitness            
9 Total Bathrooms                 
10 Nutrition &Wellness Centre  

                   
The 14 Days of Love has also seen the best businesses across the UK go head to head with other businesses in their category to earn the title of 'The Most Loved Business in the UK'. In the campaign which culminated on Valentines Day consumers have had the chance to review their favourite local businesses, reinvigorating and raising the profile of their local community. During the competition tens of thousands of reviews were added equating to one every eight seconds as the contest reached its crescendo. The locals here in Bath have really done their bit.
Several of the Most Loved Businesses come from Bath!
Nutrition and Wellness Centre 2nd in UK
Raisin Wine 2nd in UK
Not Just Pets 3rd in UK
Pestforce 3rd in UK
Appoint Recruitment 3rd in UK
Tile and Flooring Centre 3rd in UK
Ashman Jones Vets 3rd in UK
Total Bathrooms 3rd in UK
Peter Dixon Associates. Chiropractors. 4th in UK
Bath Fitness Pilates 4th in UK
Zest Lettings & Management 5th in UK
Vibe Fitness 5th in UK