How to make exercise work for you
16th November 2012
... Comments
---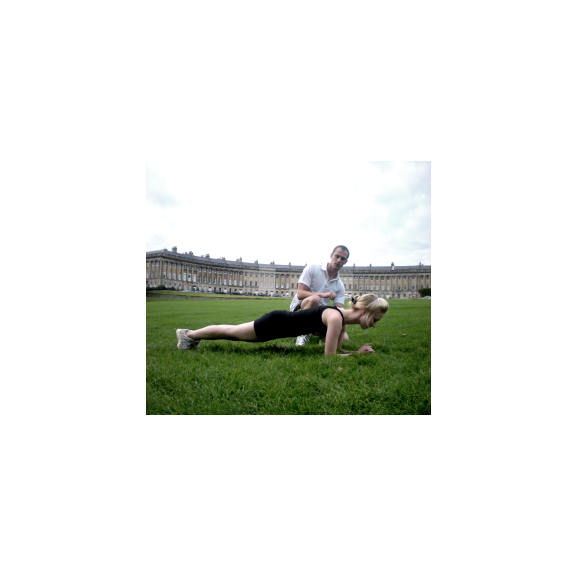 When we're busy, it's so often hard to gain the most out of our training. Sometimes, we get into a place of frustration, where we make little headway and end up giving up, or getting stuck in the same old routine time and time again. For some people, its a case of just not knowing where to start or how to approach a training plan. In the next few days I'm going to be addressing 3 tips that are designed to address these issues and help you to use exercise in a positive way to reach the goals you have for yourself. Rather than release them all in the same post, I will concentrate on one at a time to give it due consideration before moving on.

1) Make room for training in your life.

This is probably the most important bit of advice to give and something I've experienced firsthand myself. In the midst of being busy and in 'working mode' as well as having to deal with all of the numerous other stresses that life throws at us, it can be difficult to really push hard with our training. This is an issue sometimes even for those of us who are in the health and fitness profession. In my case I know that excuses have been sought and readily used as to why next week, or next month is the time to really push on with a consistent period of training. This is despite the fact I know it will bring good results - rather than starting now I've been too willing to stay in the comfort zone in this respect and I know there are others in the same boat.

There are two ways to look at this in my opinion. One is to simply say just start now, quit procrastinating and launch straight into it. This has its merit – if we're not currently getting the results we know we're capable of then things need to stepped up at some point, or if you're not currently training to make a start.

However, it's also worth looking at the bigger picture. Exercise is in actual fact a further stress to the body and in order to positively use exercise to improve the way you look, feel and perform we need to make sure that other stressors are being managed effectively. For someone juggling a hectic work schedule, family commitments, social commitments, late nights and a less than optimal diet, suddenly adding in hard training doesn't make much sense until some of the above stresses are removed. This is what I mean by 'making room for training.' There are lots of people denying themselves results by trying to train with too much else going on, or using how busy they are as an excuse to leave exercise on the backburner.

I'm a huge fan of training hard but I also believe the body has to be in the right place to do this. What I suggest therefore is first dealing effectively with stress levels, taking the steps to implement a healthy lifestyle and then making the decision to step things up. What happens now is your ability to perform hard exercise, and recover from that exercise is increased meaning you can train harder and ultimately achieve improved results.

Next time I'll be looking at why long training sessions may be doing more harm than good and how to use exercise as an effective tool to reach your goals.