Cast For Life Acorn Fishery 2014! 25/07/14
10th August 2014
... Comments
---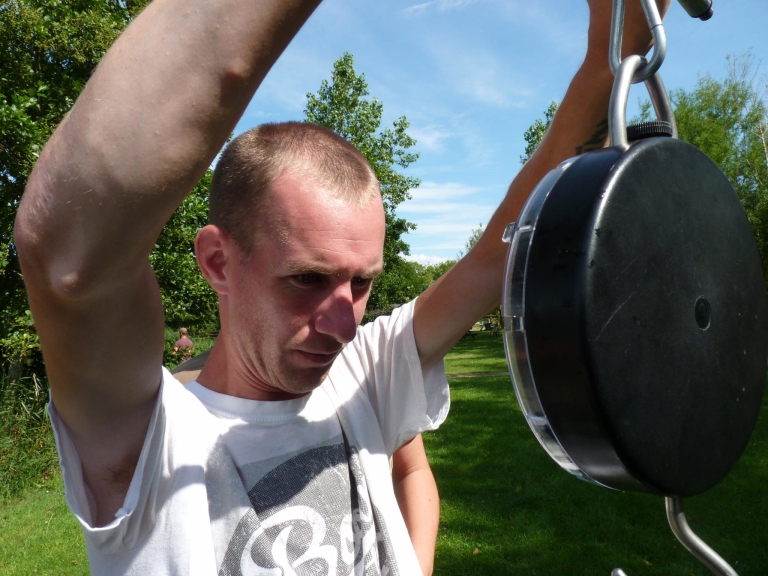 Hey everyone its Luke here! Last weekend (Friday 25th - Sunday 27th) was the Cast For Life Acorn charity event all in aid Cancer Research UK. Initially I was not going to fish the match, but 2 weeks before the actual event there were a few spaces free and I couldn't resist but to get my rods out and join in! Throughout the whole of the week every night I was constantly thinking of what my tactics for the 48 hours were going to be. I had heard a lot from other anglers that solid bags work well. This got me thinking that heavy baiting probably wasn't an approach to take. I decided the approach I would take would be to fish solid bags of pellet with a single hook bait. The bait of choice was going to be Sticky Baits Krill in 15mm, these boilies had recently being producing at Acorn Fishery so it was worth a shot! Then once or twice a day I would spomb out pellet to make a bed of pellet and few boilies over the top. I had thought through my tactics, and it was now time to wait for Friday to arrive! When Friday arrived I got all my kit together and I headed off to Acorn Fishery. I arrived at the complex an hour early and had a chat with the other competitors as well as seeing a few familiar faces. When everyone arrived we drew our pegs, went over how the preceding's of the event were going to happen and cast in was at 8pm. This meant we had 2 hours to set up our kit, bait up, and clip up our rods. Suprisingly next thing you know its 7:45 and I still hadn't clipped up my rods and sorted my rigs. I spent most of the two hour set up time chatting to James… Luckily I had two rigs tied up so all I had to do was make my pva bags of pellet. During this 2 hour period all I could see was spods and spombs flying through the air! At 8pm there was a honk of a car horn which signalled to everyone that the match had begun. Everyone cast in and it was only a matter of time to see who got the first bite. I was fishing in peg 11 and had some really nice far margin features to cast to. I had my right rod to the rushes and my left rod to the pipe that puts water into the lake.
The first fish came out at 22:19pm from Ron Southcott in peg 13 with a 3lb common which took the lead. I didn't see much action throughout the evening and it wasn't until 4am the next morning that I had my first run. I have recently invested in getting an attx dongle set for my Delkim Ev's which are really useful. I had a few bleeps on my receiver and when I got down to my rods, I had a drop back. I reeled into my first fish of the session and when I got it into the net it looked to be a decent fish. It weighed in at 14lb 6oz! A good fish to start off the match with!
After releasing the fish I then had the challenge to cast my rod back to the far margin in the dark. I had marker elastic on my line, so I just wrapped my line around two bank sticks until I got to the elastic to clip up. I managed to get the rod back out with no problems. Not long after casting back out, it was sunrise. My day began at 4am. I couldn't get back to sleep so I just led in my bed chair and watched the lake, looking for signs of fish.
At 5:30am I had another run, this one a bit different to the last. The line peeled off my reel which resulted in a one toner. After getting the fish in the net it was one of the smaller fish in the lake at 6lb.
This fish, combined with the weight of my first fish put me very high on the score board, putting me into the top 3. That was all the action I had during the night. Two fish was pretty good going considering that many other anglers were still blanking. I reeled in my rods at 8am to walk around to James who was on the opposite side of the lake to see how he got on. It turned out that he had nothing during the night apart from a lot of liners. I then carried on my walk around the lake to see a good friend of mine Shawn Davey to see how he got on. He was still blanking, like many other anglers on the lake. The lake was proving to be fishing hard, and only producing the smaller fish. After finishing my walk around I took my gas cooker around to James swim and cooked up some breakfast for the both of us! Bacons rolls of course!!! After spending most of the morning chatting to James and Shawn I returned in the afternoon to put my rods back out. I placed both rods in the same place and started to spomb out a small amount of pellet over my spots. My idea was to make a bed of pellet in my swim that the fish could feed on and eventually get to my hookbait.
Nothing happened during that afternoon and at 5:30pm it was time to reel in for dinner and a bit of a social with the other anglers! I had gammon steak and chips in the café. It was spot on!!! After finishing up my food and having a chat with the lads, the match continued… I didn't have anything during the evening apart from a few liners. As soon as we got into the early hours of the next day things started to pick up. I managed my third fish of the session at 00:44 which was this nice scaled mirror at 9lb. The lake still seemed to keep producing the smaller carp…
It wasn't until morning that I had my next bite at 5:45am. This one by far gave me the best scrap of all the fish I had. My receiver was a constant one tone, and a solid vibration which awoke me to the fish. Another one of the smaller fish, but still welcome as all the weights are added together to get an overall total! 9lb 4oz!
And that was all the action for me during the 48 hours of the match. I averaged 2 fish every night, and totalled up 40lb's worth of fish! During the Sunday which was the final day of the match a few more fish did come out and every angler managed at least one fish…. Well apart from James! He sadly blanked but he was in a swim that had very limited water, and very few features to go for. Overall it was a great event, with a great group of lads! Roll on next year! A massive thank you goes out to Tyler Szmaglik for organising the event and Stuart Kane for marshalling! (Also known as Marshal Kane, who you see in the photo below.)
Below is the results of the event. Here you can see what weight of fish came out of each peg: Peg 1: James Collinson - 0lb 0oz Peg 2: Brett Freeman - 37lb 14oz Peg 3: Andy Brooke - 66lb 12oz Peg 4: Shawn Davey - 15lb 2oz Peg 5: Clive Wynn - 125lb 6oz Peg 6: Ant Barnelt - 29lb 10oz Peg 7: Steve Davey - 19lb 9oz Peg 8: Paul Rogers - 14lb 9oz Peg 9: George Lampham - 98lb 11oz Peg 10: Nathan James - 45lb 12oz Peg 11: Luke Nix - 41lb 10oz Peg 12: Charlie Harvey - 61lb 8oz Peg 13: Ron Southcott - 26lb 15oz Peg 14: Jason Owen - 8lb 0oz Peg 15: Ben Lampham - 10lb 7oz