Thai Lanna Restaurants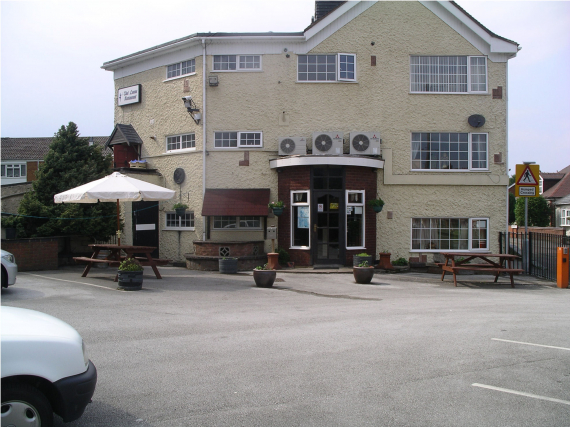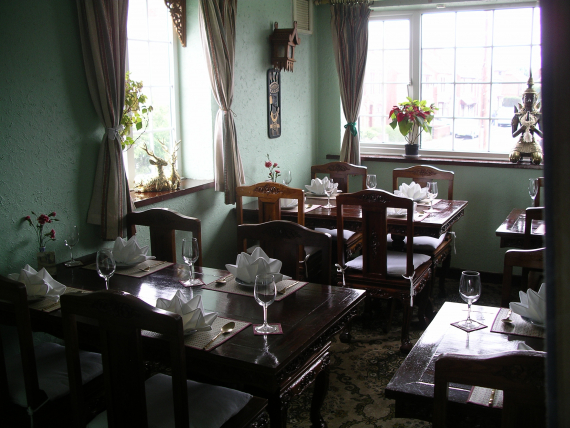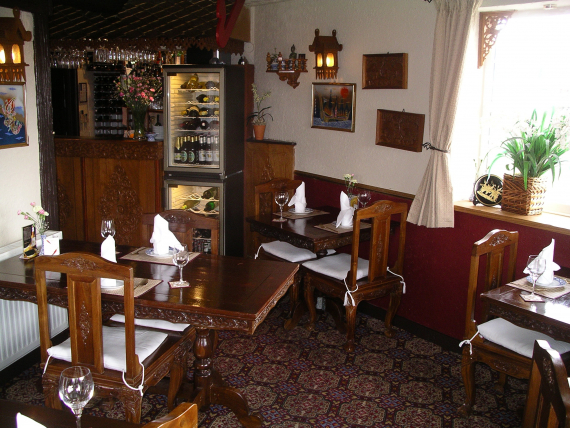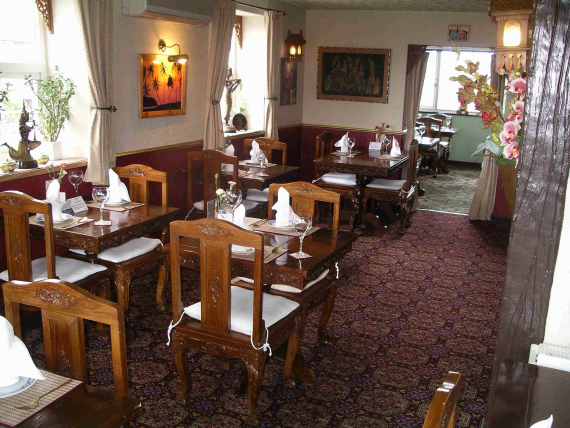 about us
Thai Lanna is a superb Thai Restaurant in Walsall offering a completely unique Thai dining experience. At their two restaurants in the West Midlands, which are located in Brownhills West, Walsall, and Stone, Staffordshire. The restaurants serve freshly prepared food cooked to perfection by professional Thai chefs, creating an authentic taste guaranteed to impress.
Thai Lanna Restaurants offer a unique dining experience right here in the heart of the West Midlands, serving freshly prepared dishes in relaxed yet stylish surroundings.

• Outstanding service
• Freshly prepared dishes
• Carefully selected menus
• Warm and friendly atmosphere

As Thai Lanna is managed by Thai staff you can be sure of a truly authentic eating experience, with a superb range of dishes to choose from. All food is freshly prepared, cooked to perfection by talented Thai chefs and served by friendly, professional waiting staff.

Thai Lanna have two restaurants in the West Midlands, Thai Lanna - Chasewater based in Brownhills West, Walsall, and Thai Lanna - Stone based in Stone, Staffordshire.


Menu
Thai Lanna's Lunch menu offers a choice from over 30 dishes. The evening menus fares even better with seven set meals (two vegetarian) plus a choice of over 90 appetiser and main course items. A range of soft drinks, beers (including Thai beer) plus an excellent wine menu is also on offer.
Click here to view latest menu from Thai Lanna Restaurant.
A small sample is listed below:
Appetisers:
Hoi obb - Steamed mussels with Thai herbs, served in a traditional Thai chilli sauce
Sa-tay Gai - Grilled chicken satay marinated with Thai spices. Served with a peanut sauce
Po Pea Puk Todde - Deep fried vegetable Spring Rolls with transparent noodles wrapped in a crispy light pastry. Served with a sweet chilli sauce

Main Courses:
Gang Penang Gai - The famous Penang chicken curry. A delicious smooth, creamy curry originating from central Thailand
Pott Taek Hang - Mixed seafood with Thai herbs, green beans and red peppers
Phed Roul Dang - Roast duck in a red wine sauce, sprinkled with cashew nuts
Gang Keow Wan Pak - Thai curry consisting of vegetable with a blend of green chillies, lemon grass, kaffir lime leaf, herbs, spices and coconut milk
Pud Kee Mow Nua - Spicy stir-fried noodles with egg, beef, seasonal vegetables, chilli and Thai herbs

Desserts:
A selection of sorbets and ice cream
Guay Buc Chi - Banana cooked with palm sugar and coconut milk
Mapraw Muan - Pancake roll with grated coconut and pendun leaf juice, served with vanilla ice cream

This is just a small selection of the dishes available on Thai Lanna's extensive menus, please visit the website for more information using the link on the right.
Why Choose Thai Lanna?
Both Thai Lanna restaurants specialise in serving the finest quality traditional Thai cuisine, freshly prepared with only the best ingredients available - some of these ingredients are imported from Thailand for a truly authentic flavour.
Thai Lanna only employ professional Thai chefs and cater for customers new to Thai food, as well as those who are more familiar with the flavours and the traditional way of eating it. Food from Thai Lanna also represents fantastic value for money and is available to take away.
About Thai Food
Thai Lanna aim to help all of their customers get the most out of their visit, which is why friendly and highly trained waiters are on hand to help you select dishes.

Eating Thai food is a social occasion and through eating in the traditional Thai way (sharing between a number of people), you'll have the opportunity to try a selection of dishes, whilst still spending the same amount of money as you would for an ordinary starter and main course.
Food is an essential ingredient of Thai culture and everyday life, which is why the country has developed a reputation for world class cuisine and is the fastest growing sector in the UK food market.


Thai - Chasewater Opening Hours
Lunch - Friday and Saturday 12:00 to 2;30pm
Evening Tuesday - Sunday 6:00pm - 11:00pm
Monday Closed
Contact Details
For thai restaurants in Walsall please contact Thai Lanna on 01543 371193.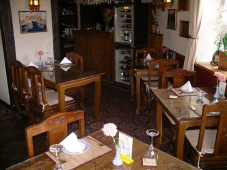 Thai Food in Walsall
14th December 2012
Author: Alex M
0 Comments
Contact Us

79 Hednesford Road,
Brownhills,
Walsall
WS8 7LT

offers

thebestof awards