Linda Perkins.
(

46

reviews)
about us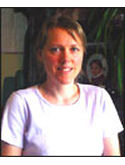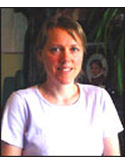 For qualified allergists and allergy testing who use the well-known Vega allergy testing system contact Linda Perkins in Chelmsford on 01245 266 147.
<?xml version="1.0"?>
Linda Perkins
Dip. CLIN.NUT/ITEC/ESCHM MLD
Allergist and Allergy Testing
Chelmsford
Food intolerance may be the root cause of a multitude of health problems.
Many Chelmsford residents who have conditions such as :
Irritable bowel syndrome

Cystitis

Water retention

Chronic Sinusitis

Hyperactivity

Hay Fever

Eczema

Asthma

Candida
may have their symptoms largely alleviated by identifying intolerances.
Testing is carried out with a Vega machine. This is a medically approved allergy testing method developed by scientists in Germany. It measures Electro acupuncture points to gain information about internal bodily processes. The allergy testing procedure is painless and non-invasive.
The test takes 45 minutes for foods and air born allergy testing and 1 hour for allergy testing with vitamin and mineral deficiency testing.
So if you live or work in Chelmsford or the surrounding areas and would like to discover if you have allergies or intolerances, quickly and easily, then book a Vega Allergy Testing session by calling
Linda Perkins
Allergist and Vega Allergy Testing
on Chelmsford 01245 266 147
or visit her own website for further information.
---
Please also see my webvert in the Therapists category.
---
When calling please mention
The Best Of Chelmsford
Contact Us

91 Falmouth Road
Chelmsford
Essex
CM1 6JA

our audio

thebestof awards