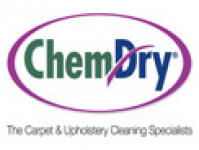 ChemDry Countywide
Chem-Dry Countywide
37 MILL LANE
DANBURY
CHELMSFORD

CM3 4LB
T:
01245 898374
F:
08707 061 471
about us

As your local Chelmsford ChemDry Countywide carpet and upholstery cleaners and curtain cleaners, our revolutionary, innovative service helps refresh and renew the colour and look of your home and furnishings. We undertake fire and flood restoration and revitalise your tired, faded furnishings. We are delighted to announce Asthma UK as our chosen Charity of the Year 2010, and aim to raise significant funds towards asthma treatment.
Chem-Dry Countywide
As your local Chem-Dry operators, we would be delighted to provide you with this revolutionary and innovative service, to help refresh and renew the colour and look of your home and furnishings.
A true professional will only provide a price for carpet and/or upholstery cleaning after seeing your carpet and/or upholstery.
At Chem-Dry Countywide in Chelmsford, we have taken pride in offering the best quality service for:
Carpet and upholstery cleaners

Fire and flood restoration
Chem-Dry Countywide Operators possess a vast range of skills, products and equipment to fulfil all your carpet and upholstery cleaning needs
including:
Carpet and upholstery cleaning;

Pr

otective treatments for carpets and fabrics;

An

ti-microbial, sanitation and deodorisation;

L

eather and vnyl cleaning, conditioning and protection;

S

pecialist pet urine removal treatment (available on request); and
---
Carpet Cleaning
Your carpet is a crucial part of your indoor space and its colour style, condition and cleanliness are vital in keeping your home looking its best.
Chem-Dry uses a unique carbonating carpet cleaning process, which creates millions of tiny bubbles that lift soiling to the surface, where intense vacuum extraction whisks dirt away. This patented carpet cleaning process is exclusive to Chem-Dry and has set us apart from the rest for the last 20 years.
---
Upholstery Cleaning
If your suite is getting a bit old and stained, or you simply want to revitalise its colour, Chem-Dry is the answer. Fabric colour will brighten, spots and stains will disappear and your furniture will be renewed and back in use in a matter of hours.
---
Commercial Cleaning
Commercial carpeting is expensive - a real investment for most companies. Regular cleaning by Chem-Dry Countywide can keep carpeting in like-new condition for years of service. The proven performance of the Chem-Dry technique provides real commercial and financial benefits.
Our patented system uses a unique carbonating process and the natural® cleaning solution that is safe and non-toxic, with a neutral pH. No soaps, detergents or enzymes are involved and rooms deep clean smelling fresh and dry in no time.
---
Insurance Work
Chem-Dry is the appointed contractor for many of the UK's leading insurance companies.
If you have experienced a leak, flood, fire or accidental damage to carpets, furniture or upholstery, you MUST contact your insurers as soon as possible.
Your insurers can then contact us and make arrangements for our cleaning and restoration specialists to attend to the problem. By contacting your insurance company, you get the same great service form Chem-Dry, and we sort out all the administration and billing direct with your insurers.
---
Contact Us
Contact us at Chem-Dry Countywide today on 01245 227 555 / 0800 043 9328 / 01621 741 417
---
Please remember to mention The Best of Chelmsford when contacting local carpet and upholstery cleaners, Chem-Dry Countywide.
find us here

thebestof awards