Date:
11/09/2015
A fabulous weekend of amazing jazz at various venues around Great Malvern.

Date: 01/08/2015
The Battle of Evesham took place in August 1265. This is the event of 2015 to commemorate that event. The Battle of Evesham Festival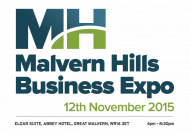 Date: 02/08/2015
Held at the Abbey Hotel, Great Malvern this Expo is your opportunity to showcase your business, products and services.