Live jazz every Tuesday free entry!
The Hare & Hounds 79-81 Portland Road Worthing
BN11 1QG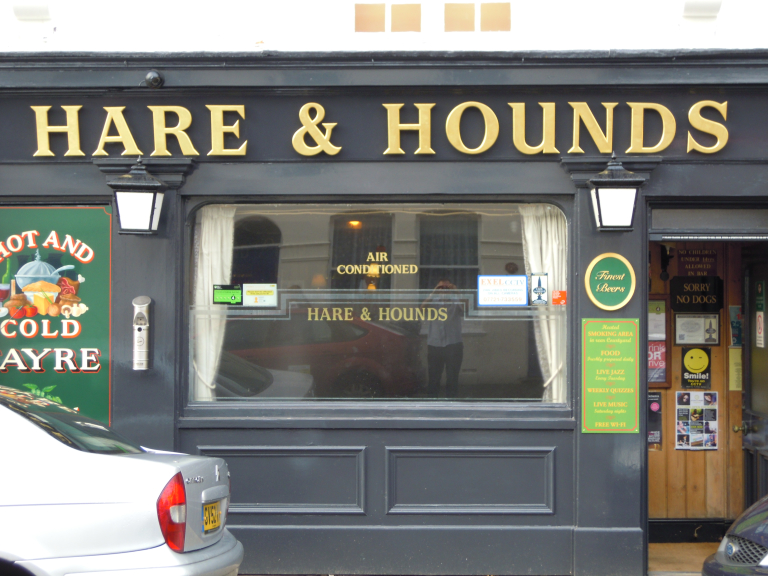 Live Jazz every Tuesday at the Hare & Hounds
Live Modern Jazz every Tuesday. Top performers every week,  Free entry starts 8-30pm. food is served from 6-00pm tables may be booked by diners only.
Future dates
Tuesday 30th October 8:30pm until 11:00pm
Tuesday 6th November 8:30pm until 11:00pm
Tuesday 13th November 8:30pm until 11:00pm
Tuesday 20th November 8:30pm until 11:00pm
Tuesday 27th November 8:30pm until 11:00pm
Tuesday 4th December 8:30pm until 11:00pm
Tuesday 11th December 8:30pm until 11:00pm
Tuesday 18th December 8:30pm until 11:00pm
Tuesday 8th January 8:30pm until 11:00pm
Tuesday 15th January 8:30pm until 11:00pm
Tuesday 22nd January 8:30pm until 11:00pm
Tuesday 29th January 8:30pm until 11:00pm
Tuesday 5th February 8:30pm until 11:00pm
Tuesday 12th February 8:30pm until 11:00pm
Tuesday 19th February 8:30pm until 11:00pm
Tuesday 26th February 8:30pm until 11:00pm
Tuesday 5th March 8:30pm until 11:00pm
Tuesday 12th March 8:30pm until 11:00pm
Tuesday 19th March 8:30pm until 11:00pm
Tuesday 26th March 8:30pm until 11:00pm
Tuesday 2nd April 8:30pm until 11:00pm
Tuesday 9th April 8:30pm until 11:00pm
Tuesday 16th April 8:30pm until 11:00pm
Tuesday 23rd April 8:30pm until 11:00pm
Tuesday 30th April 8:30pm until 11:00pm
Tuesday 7th May 8:30pm until 11:00pm
Tuesday 14th May 8:30pm until 11:00pm
Tuesday 21st May 8:30pm until 11:00pm
Tuesday 28th May 8:30pm until 11:00pm
Tuesday 4th June 8:30pm until 11:00pm
Tuesday 11th June 8:30pm until 11:00pm
Tuesday 18th June 8:30pm until 11:00pm
Tuesday 25th June 8:30pm until 11:00pm
Tuesday 2nd July 8:30pm until 11:00pm
Tuesday 9th July 8:30pm until 11:00pm
Tuesday 16th July 8:30pm until 11:00pm
Tuesday 23rd July 8:30pm until 11:00pm