Worcester mother gives birth to son in a Volvo
27th March 2019
... Comments
---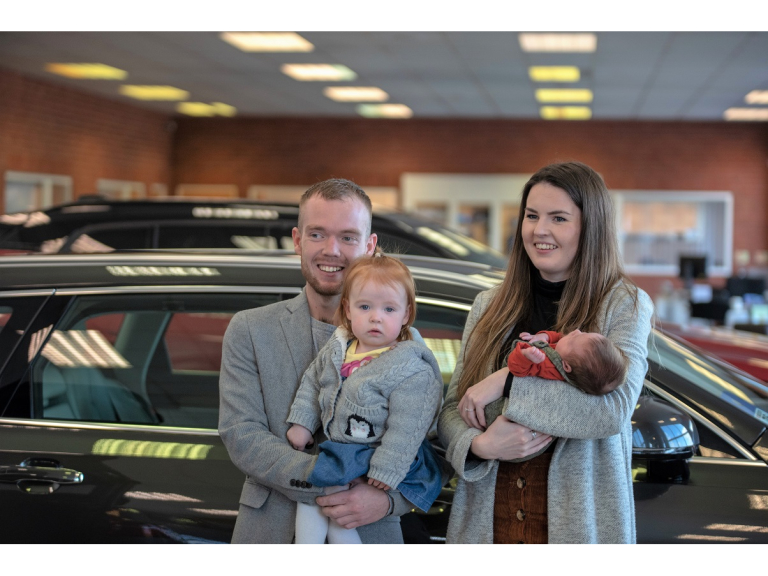 Volvo cars are known for being family friendly – and this certainly proved to be the case for a Worcester mother after she gave birth in one.
Natalie Webb, aged 22, was on her way to the hospital when she went into early labour when trying out the popular V40 model on an extended loan. Thankfully, her partner Ashley Layton, who was driving, was on hand to help, and pulled over in time for little Harvey, who weighed 5.4lbs, to be delivered.
Now the retailer who loaned the car, Listers Volvo Worcester, want to celebrate the birth, so have given their youngest Volvo fan a hamper to welcome him to the world.
Natalie said: "I had never envisaged that I'd give birth in a car – it was certainly a memorable way for my baby to enter the world. It was the biggest shock, but all went well and Harvey is happy and healthy – despite the circumstances!"
Isaac Snowzell, Service Advisor at Listers Volvo Worcester said: "We've heard of exciting things happening when we loan out our cars – but none quite so dramatic as this! We're really pleased to hear mum and baby are doing well, and we were delighted to meet the new arrival and give him a present when he visited. We wish them all the luck in the world!"
For further information about Listers Volvo Worcester, email volvo.worcester@listers.co.uk or call 01905 337400.
For general information, please visit volvocarsworcester.co.uk.