Worcester care home residents flock together for birdwatch
18th January 2019
... Comments
---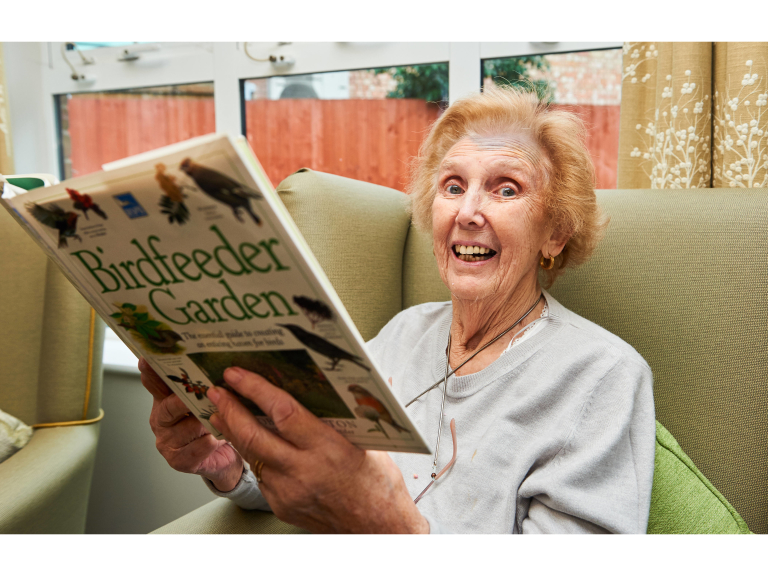 Preparations are underway, as Care UK's Perry Manor on Charles Hastings Way gears up to take part in the world's largest garden wildlife survey from Saturday 26th January until Monday 28th January.
Residents will be taking part in a variety of activities related to our feathered friends, including decorating bird houses, making feeders and taking part in a bird themed quiz.

The home will also be visited by Walks with Hawks for a birds of prey visit, where residents will be able to get to know and meet a variety of the impressive creatures close up.
2019 marks the 40th anniversary of the RSPB Big Garden Birdwatch, which encourages people nationwide to count the birds in their gardens to allow the charity to monitor trends and understand how different species are doing. Data from over half a million people is then compared year-on-year to provide a 'snapshot' of bird numbers across the UK. 
Home manager, Katherine Matthews, explained why taking part in the Birdwatch is important for residents at Perry Manor: "We've got our binoculars at the ready and we're raring to go for this year's Big Garden Birdwatch!
"The annual event provides a great opportunity to get outside and connect with nature – something which has many therapeutic benefits, especially for those living with dementia. It's a real sensory experience for residents, who have the opportunity to experience the sights, sounds and textures of a crisp January day – all while looking out for visiting feathered friends!
To find out more about Perry Manor care home call 01905 886 715 or email Jimi Wright, customer relations manager, on james.wright@careuk.com 
For more general information visit: careuk.com/perry-manor    
To find out more about the RSPB Big Garden Birdwatch and how you can get involved, please go to rspb.org.uk