Selling your house? Consider self-storage
28th July 2015
... Comments
---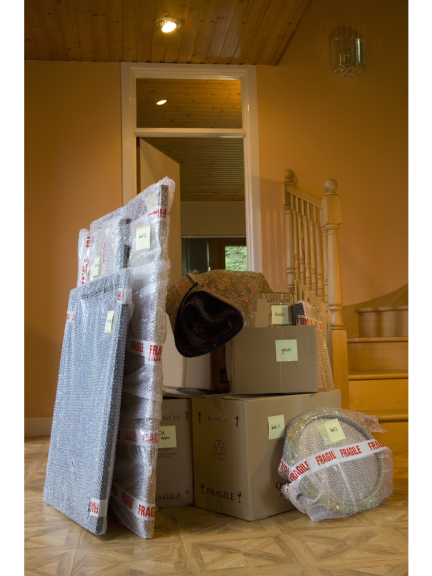 Selling your current house is the first hurdle for moving and buyers can be rather fickle and picky (understandably as they want their perfect home!) but you can increase the desirability of your home by having a good de-clutter. We have a lot of possessions and our houses can look rather jumbled. Reducing the 'stuff' in your house, especially furniture, can make your house look more spacious which should help to sell it.
De-cluttering is a great idea to try and get a quicker sale on your house but if you don't actually want to get rid of anything, place your possessions in self-storage. Not only will this mean you can remove items from the house without having to permanently get rid, but when you do sell up and move, there will be less to get from one house to the other. Everything in storage can then be removed at leisure and brought into your new house. If you've got toys or bikes etc. outside your house it's a good idea to get these tidied way and out of sight to neaten up the front and back of your house to create the best impression to potential buyers. Similarly, putting some furniture and you least used possessions into storage will make your house look more spacious and larger which could result in a quicker sale.
Self-storage is also a good idea to try and help reduce the stress of physically moving your possessions from the old house to the new as you can start packing you least used possessions first and remove the boxes to the storage unit so you aren't falling over them. As the moving date gets nearer, there will be much less to pack away and thus making the moving day as stress free as possible.
This is also a good idea if you have to move into temporary accommodation, e.g. rented or moving in with friends or family, between selling your house and moving into the new one. Wherever you have to go, whether only for a few days or for a few months, it is unlikely that you will either want or be able to take all of your possessions with you. If this is the case then it is definitely worth your while putting items in storage as they will be there, safe and dry, until you are in a position to be able to move them into your new home.
If you're in the process of moving house and are thinking that a self-storage unit may be just the thing to make the move as hassle free as possible, get in contact with Storage King today and see just how much help having a storage unit will be for reducing your stress levels.