If you are looking for an accountant who will make a real difference to your business, you should talk to TLA Business Services in Worcester.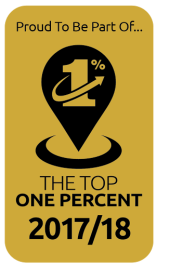 Established in 2007, TLA Business Services is an accountancy practice with a twist. Of course, TLA Business Services can provide you with traditional accountancy services such as preparing and reviewing annual accounts, ensuring compliance and managing all your tax affairs, but they much prefer to focus on next year's results and increasing your bottom line.
They love working for small businesses and it's their aim to help all their clients achieve their financial goals. What does that practically mean? It means TLA Business Services will work with you to develop business plans, key performance indicators and critical success factors. They will help you improve your cash flow and profits, identify weaknesses and opportunities, ensure your remuneration strategy is optimised and ensure your business growth is on track at all times. Of course, they will also keep an eye on your tax returns, accounts and compliance, but their main aim is to help you reach your financial goals.
If you want their help getting there, you can choose from three comprehensive accountancy plans or ask them to tailor make a package that suits your business needs and budget. Most clients take TLA Business Services up on their offer of fixed fees for agreed services, but if you prefer an hourly rate, that's possible too.
The TLA Business Services team is friendly and approachable and will explain everything in an easy-to-understand manner without any confusing jargon. And they don't grab a time-sheet every time you ask them a question, so you can contact them whenever you need help without worries about racking up a huge bill.
With their positive attitude and eye on your bottom line, TLA Business Services have built up a loyal client base:
"Mike is by far the most important asset to both my wife's business and mine. Without our trusty accountant we would not be running our businesses now!" – Paul Dean
"Mike has always been very approachable, friendly and helpful whenever I needed assistance with any aspect of the business. He has also regularly kept in touch updating me about important business issues and is a great source of knowledge and a good sounding board on all sorts of business issues." – Chris Brown
"Mike has been absolutely fantastic helping me with my somewhat 'different' business and the resulting complexities surrounding this. Mike is a real straight shooter and very down to earth/genuinely caring about client's work & concerns - for that reason I would highly recommend his services." – Donna Clapham
It's time to let TLA Business Services assist you with the growth of your business. Need more convincing? Why not start by requesting a copy of their guide 'Measure What Really Matters in Your Business' or alternatively ring the team on 01905 21411 to have a chat, and claim 12 months free Cloud Bookkeeping when taking them up on their services.