Emma Purshouse Wolverhampton Literature Festival
4th March 2019
... Comments
---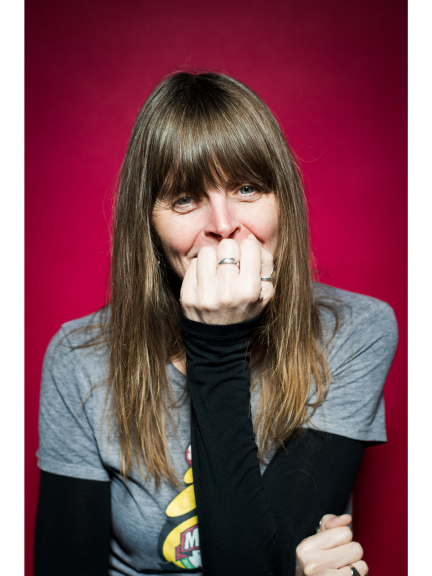 As somebody who is interested in the arts, I just wanted to let you know about some of the events that are happening as part of Wolverhampton Literature Festival 2019.
Most of this year's festival events are taking place on the weekend of the 2nd and 3rd of February.  For details of the full range of workshops/talks/performances etc. please click on this link  http://www.wolvesliteraturefestival.co.uk/
The weekend before, myself and my fellow Poets, Prattlers, and Pandemonialists will be running the Literature Festival Poetry Slam at Arena Theatre, Wolverhampton.  This will be on Saturday 26th January at 7.30pm.  15 poets going head to head in a live poetry competition.  It is a fun packed, fast-moving event.  The link to the booking page for tickets for that is here.  https://wlv.ticketsolve.com/shows/873598874/events/128823007/seats?zone=Arena%20Theatre It's filling up quickly, and in previous years this event has completely sold out.  So do book to avoid disappointment.  The ticket price is £12 (£10)
On Saturday 2nd, we will also be running the 'Fringe Room' at Lych Gate Tavern not far from St Peter's Church in the centre of Wolverhampton.  We have 5 shows that have all featured at The Edinburgh Fringe Festival to excellent reviews.  The shows are running back to back throughout the day from 12.30 until around 6 o'clock.  These are all admission via voluntary donation.  Get yourself a pint from the bar and come upstairs and enjoy a truly lovely theatre experience.  Drop in for one show, or stop all day (I've attached poster with a bit more information on each show if this is of interest).  After we've finished the Fringe Room for the evening we will be hot footing it over to the Art Gallery where the riotously funny Elvis McGonagall (as featured on Radio 4) will be performing with last year's superb slam winner, Brenda Read Brown, as support.
On Sunday 3rd February at Light House Media Centre we will be bringing our regular Walsall-based spoken word night, 'Yes, We Cant', to the festival.  The headline artists will be Sara-Jane Arbury and Steve Rooney.  Open mic slots are on offer.  Top-notch spoken word guaranteed.  Pay as you feel. I'm also performing a couple of times myself throughout the festival weekend, including on Sunday 3rd when I shall be doing a few Black Country Poems at 2.30pm at Light House.  Some of the poems I will be reading will be from my new collection 'Close' which is now available to buy from Offa's Press.  
Be great to see you if you can make it along to the festival.  It's fantastic for the City to have a Literature Festival, so do support it if you can.   
Best wishes Emma Purshouse www.emmapurshouse.co.uk www.pandemonialists.co.uk