Busylizzy Woking Mini Explorers
Woking football club
Laithwaite Community Stadium
Woking
GU22 9AA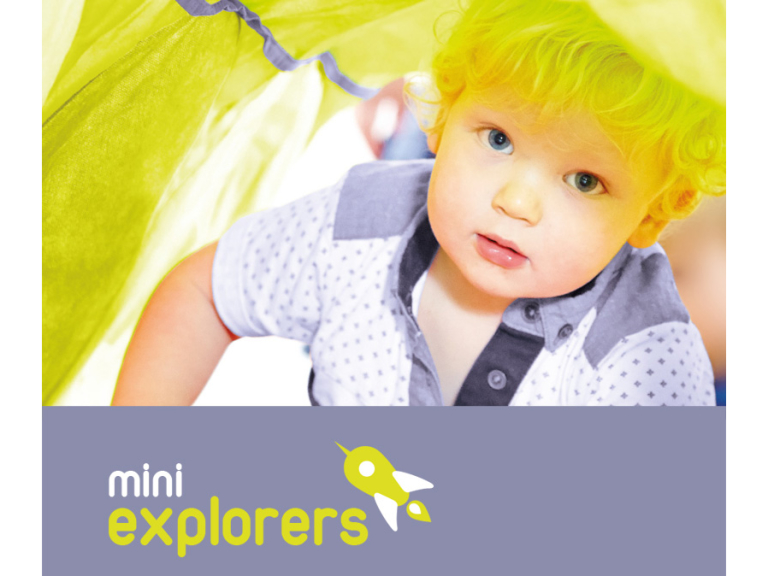 Active tots enjoy scrambling over obstacles, balancing on steps and blocks and crawling through tunnels as they explore the world around them. Each class incorporates multi-sensory and holistic activities using a variety of props including bubbles, ribbons, pom-poms and bells to name a few. Each class ends with a goodbye song and a sticker.
Our Mini Explorers class is perfect for little ones active and crawling to 2 years. Each session is packed full of multi-sensory play activities that have been designed to build on the skills acquired in our Baby Karma class.
Classes are fast-moving and action-packed with numerous activities that introduce active babies & toddlers to a magical, multi-sensory interactive experience that will keep them busy and stimulated. The variety of activities and games aims to help children learn through play and includes: carnival-style games, creative dance, parachute, pom-poms, bubbles, and coloured ribbons to give everyone, including parents and carers a great sense of wellbeing and achievement.
A relaxing, interactive class that encourages mother and tot bonding
Specifically designed for active babies on the move – 2 yrs
A great opportunity to meet other like-minded mums
Future dates
Monday 24th December 10:35am until 11:15am
Monday 31st December 10:35am until 11:15am
Monday 7th January 10:35am until 11:15am
Monday 14th January 10:35am until 11:15am
Monday 21st January 10:35am until 11:15am
Monday 28th January 10:35am until 11:15am
Monday 4th February 10:35am until 11:15am
Monday 11th February 10:35am until 11:15am
Monday 18th February 10:35am until 11:15am
Monday 25th February 10:35am until 11:15am
Monday 4th March 10:35am until 11:15am
Monday 11th March 10:35am until 11:15am
Monday 18th March 10:35am until 11:15am
Monday 25th March 10:35am until 11:15am
Monday 1st April 10:35am until 11:15am
Monday 8th April 10:35am until 11:15am
Monday 15th April 10:35am until 11:15am
Monday 22nd April 10:35am until 11:15am
Monday 29th April 10:35am until 11:15am
Monday 6th May 10:35am until 11:15am
Monday 13th May 10:35am until 11:15am
Monday 20th May 10:35am until 11:15am
Monday 27th May 10:35am until 11:15am
Monday 3rd June 10:35am until 11:15am
Monday 10th June 10:35am until 11:15am
Monday 17th June 10:35am until 11:15am
Monday 24th June 10:35am until 11:15am
Monday 1st July 10:35am until 11:15am
Monday 8th July 10:35am until 11:15am
Monday 15th July 10:35am until 11:15am
Monday 22nd July 10:35am until 11:15am
Monday 29th July 10:35am until 11:15am
Monday 5th August 10:35am until 11:15am
Monday 12th August 10:35am until 11:15am
Monday 19th August 10:35am until 11:15am
Monday 26th August 10:35am until 11:15am
Monday 2nd September 10:35am until 11:15am
Monday 9th September 10:35am until 11:15am
Monday 16th September 10:35am until 11:15am
Monday 23rd September 10:35am until 11:15am
Monday 30th September 10:35am until 11:15am
Monday 7th October 10:35am until 11:15am
Monday 14th October 10:35am until 11:15am
Monday 21st October 10:35am until 11:15am
Monday 28th October 10:35am until 11:15am
Monday 4th November 10:35am until 11:15am
Monday 11th November 10:35am until 11:15am
Monday 18th November 10:35am until 11:15am
Monday 25th November 10:35am until 11:15am
Monday 2nd December 10:35am until 11:15am
Monday 9th December 10:35am until 11:15am
Monday 16th December 10:35am until 11:15am
Monday 23rd December 10:35am until 11:15am
Monday 30th December 10:35am until 11:15am
Monday 6th January 10:35am until 11:15am
Monday 13th January 10:35am until 11:15am
Monday 20th January 10:35am until 11:15am
Monday 27th January 10:35am until 11:15am
Monday 3rd February 10:35am until 11:15am
Monday 10th February 10:35am until 11:15am
Monday 17th February 10:35am until 11:15am
Monday 24th February 10:35am until 11:15am
Monday 2nd March 10:35am until 11:15am
Monday 9th March 10:35am until 11:15am