Health Choice provide face-to-face advice on private health insurance in your own home or workplace in the Woking area, and can offer a wide range of medical insurance policies suitable for individuals, families and employers.
When it comes to our health we never know what is around the corner. Few of us will go through our whole lives without an illness or injury, and although the NHS does a remarkable job it is under ever-increasing pressure to do more with less. Private health insurance can give you the ultimate peace of mind that you, or your family or employees, will have the best private care should you need it.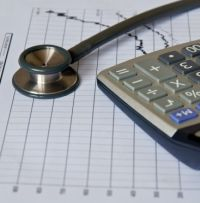 Private health insurance, also known as private medical insurance, helps you cover the cost of private healthcare. It can bypass often-lengthy NHS waiting lists and let you access specialists, doctors and consultants when you need it most. If you need hospital treatment it will help you cover the costs of scans, treatment, drugs and private facilities.
Choosing a health insurance policy can be daunting with so many providers, options and levels of cover available. Health Choice are experts in this field and know the ins and outs of every policy they offer. They can simplify the choices and build a package of cover that will meet your needs and budget, whilst always being honest and open about costs, cover and fees involved.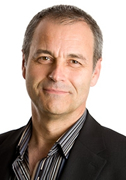 Business owner David Morrell has worked as a specialist intermediary for private medical insurance for over 15 years, starting Health Choice in 2005 and recently bringing in another David (David James) who has similar long experience in the profession.
Health Choice covers not just the Woking area but the whole of the region and London, with the team being able to offer a very personal and convenient service by visiting clients at their offices or homes, or (if you prefer) by phone or email.
Remarkably, their service is fee-free and includes an on-going annual review.
Between them the two Davids offer affordable health insurance with a quality of customer service that's second to none. They can help you choose an insurance package that suits you from the many competing providers, sometimes suggesting a combination of different policies to make sure you get the best cover at the best price.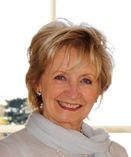 "Finding the right health insurance is a minefield. Health Choice has guided me through it for the last five years, offering value for money and reassurance at every turn" – Sue Lawley, journalist and broadcaster
Private Medical Insurance for You and Your Family
Private medical insurance enables you as an individual to avoid long NHS waiting times, receiving treatment quickly and conveniently should you become ill or injured. You can relax knowing that you will get fast, high-quality treatment and care at the very best hospitals in the UK, from senior staff who have the time to deliver the best care. Plus you will have a clean, well-equipped private hospital room should you need it.
And if you have a young family it is reassuring to know that your loved ones can also be covered by a private health insurance policy, at very affordable costs.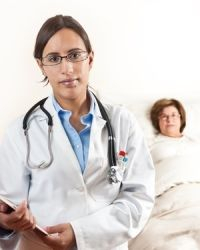 You may never need to call on your private health insurance but if you do, if one of your family falls ill, you will probably think it's the best investment you ever made.
Private Medical Insurance for Businesses
Health Choice specialise in providing Private Medical Insurance advice and services to businesses with (typically) between 5 and 20 employees. Because they only offer medical insurance they are true experts in this field and can provide the best advice for business owners.
Providing private medical insurance to your staff has a number of valuable benefits. After pensions, private medical insurance is the most sought after employee benefit, so offering it as part of your benefits package will help with staff recruitment and retention. It also means if your staff do get ill, they will receive fast and effective treatment and be back to full health and productivity much more quickly.
"Health Choice have been successfully helping us negotiate our PMI for the past 6 years.  David Morrell is extremely knowledgeable and has offered a dedicated, comprehensive service year after year, ensuring we get right Health Insurance plan at the best value possible." - Callum Smith, Ryder Reid Legal
Fewer sick days and healthier, more motivated staff can only be good for business.
For a no-obligation appointment to discuss your needs simply call David Morrell today or contact Health Choice via their website.
---
Health Choice
Private Health and Medical Insurance 
Woking
0800 298 6068
Health Choice Medisearch UK Ltd act as a credit broker not a lender 
---
Health Choice Medisearch UK Ltd ia an appointed representative of Personal Touch Financial Services Ltd which is authorised and regulated by the Financial Conduct Authority. Registered address 2a Goring Road, Worthing, BN12 4AJ. Registered in England and Wales No. 5920200