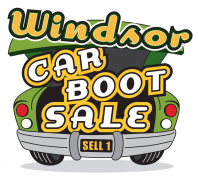 Windsor Racecourse Car Boot Sale
Sunday 2nd April
9:00am until 3:00pm See future dates
Windsor Car Boot Sale Opens This Saturday! So Happy to be back!
Windsor's biggest car boot sale is back! 
Opening this Sunday 5th March 2017 😃
We will be opening at 9 am, we cannot wait to see you all!
No need to book, just turn up to buy or sell.
Check out below for more details 👇
See you Sunday!
Buyers
ENTRY FEES
Adults: £1
Children under 12 free

Sellers
ENTRY FEES
Cars £14
Trailers £5
Vans from £16
SET UP FROM 7:00AM
Future Dates
Sunday 9th April
9:00am until 3:00pm
Sunday 16th April
9:00am until 3:00pm
Sunday 23rd April
9:00am until 3:00pm
Sunday 30th April
9:00am until 3:00pm
Sunday 7th May
9:00am until 3:00pm
Sunday 14th May
9:00am until 3:00pm
Sunday 21st May
9:00am until 3:00pm
Sunday 28th May
9:00am until 3:00pm
Sunday 4th June
9:00am until 3:00pm
Sunday 11th June
9:00am until 3:00pm
*thebestof cannot be held responsible for any changes, amends or cancellations of an event
Contact us: 07415 963450

visit us

Windsor Racecourse
Maidenhead Road
Windsor
SL4 5JJ, England
SL4 5JJ

follow us

This is a live stream from Twitter - not the voice of thebestof!

find us on facebook